As a Hastings College Theatre graduate, you could end up in some amazing places! Serve on the crew of MGM Grand's Cirque du Soleil or as a stage manager at Universal Studios' "Wonderful World of Harry Potter," run your own film and corporate training production company, design lighting for Broadway productions or even enjoy exciting roles in films, commercials and television.
Writing, directing, designing — do it all
As a Theatre major — or as part of your college experience by participating in theatre — you'll contribute to all aspects of theatre production including:
Writing original scripts
Directing
Creating costumes
Designing sets
Our faculty's professional experiences cut across multiple stages, from traditional theatre to films to commercials. Their connections open doors for you to exciting internships and opportunities!
The Scott Studio Theatre's black box stage provides an intimate, flexible setting that lets creativity flow from performers to the packed house. Its design is also perfect for preparing you to work in film.
See for yourself how we tailor your education to your talents and your goals. Schedule a visit and we'll demonstrate how Hastings will inspire you to reach your potential, or if you're a high school senior, apply today.
Go further with a Hastings education
Thanks to our small class sizes (most have fewer than 20 students!), and a student-to-faculty ratio of 13:1, you'll work closely with faculty and your advisor to complete your degree in four years. In fact, most students who graduate from Hastings do so in four years!
Our block-style semester structure means you'll take just one or two classes at a time — which really lets you focus more intently on each class. It also lets faculty devote more time to every student because they're only teaching one or two classes in a block!
In addition to four to five full campus productions each year, opportunities abound to collaborate with groups in the Hastings area, including Hastings Community Theatre. 
Our professors also recognize a working artist today needs to crossover among various media, so they've created performance and design classes to serve as a strong base for entrance into all performing arts.
At every step in your path, you'll appreciate the stepping stones of teaching, counseling, inspiring, supporting and guiding from our engaged faculty.
It's an experience that's true to Hastings College, and you won't find it anywhere else.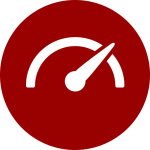 Maximize scholarships — Yes, you'll get an academic scholarship. But you'll also get a "plus one" scholarship from the group, team or area you're part of. It's a great way to help pay for school — but also to find your people.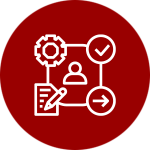 We've thought a lot about the ways students learn and built a four-year plan to help you navigate it all. From finding your place and in Year 1, to showing the world you're ready for what's next four years later.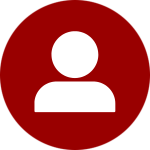 Your transition from college to a career begins your first semester. Every class, internship, research study and activity adds up. We love to celebrate all the ways you shine — your experience matters!
Get involved beyond the theatre classroom
Alpha Chi (Academic Honor Society)
Alpha Psi Omega (Theatre Honorary)
In addition to Alpha Chi and Alpha Psi Omega  there's always something to do at Hastings. Student clubs, service learning, Greek life, recreation and more make Hastings College a great campus for student life.
Find scholarships for Theatre majors
Your high school achievements can both fuel and fund your success at Hastings. We offer a range of generous and renewable academic scholarships based on your GPA. Then there's "plus one" scholarships — an additional scholarship for participating in theatre, or in anything from athletics to media (it's a long list!).
It all adds up to making Hastings an great choice for you and your family.
Theatre majors and minors are eligible for scholarships, but so are those who participate in theatre. Participating includes everything from acting to writing scripts to directing to creating costumes and designing sets and lighting.

Facebook.com/HastingsCollegeTheatre
On Stage: Success in Theatre