It's a
great day
to be a Bronco!
Give directly to your favorite Bronco team to support  a winning season! Give directly online when you make the appropriate selection in the "designation" box.
Show off your Bronco Spirit wherever you may be. From clothing to great gift ideas, we have the perfect option for you!
Whether you've been out of touch, moved to a new home or just changed your email, we want to know! Keep your information up to date to receive the latest news, updates and invitations to events.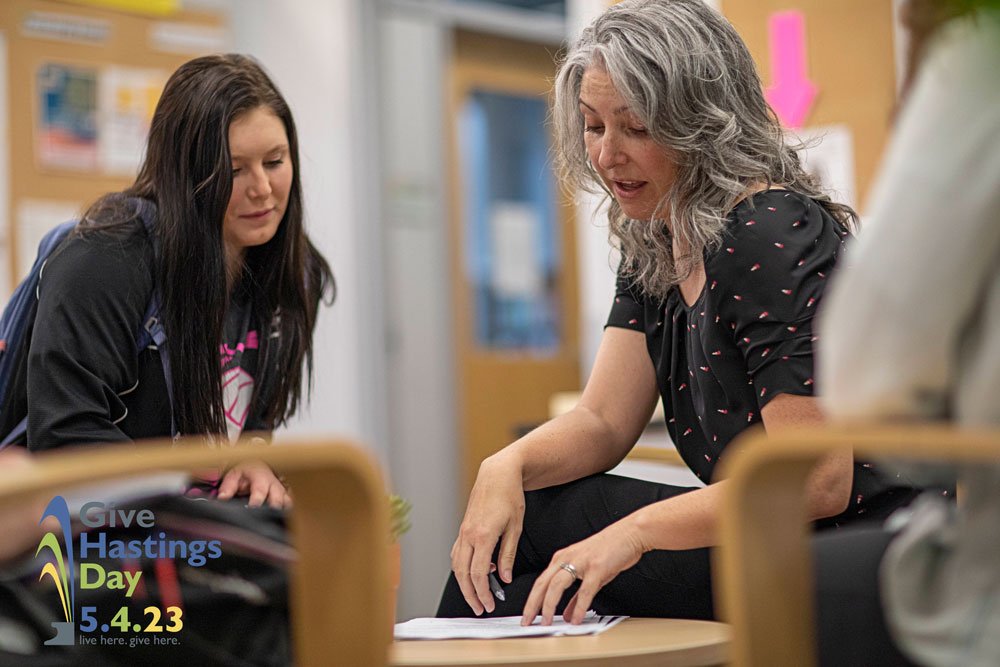 The Hastings College Summer Research Program provides opportunities for students and faculty to grow their expertise AND the College's academic reputation.
Former trustee and Hastings-native Bob Unger has already made a $10,000 gift to the program which is already producing national publications and presentations by HC students and faculty. As part of Give Hastings Day, our goal is to raise an additional $10,000 for the program.
Your gift today to the Summer Research Program expands possibilities for students and faculty to thrive.
Events for Alumni and Friends!
Hastings College Choir Tour
The Hastings College Choir is going on tour! From March 26-27 the choir will be stopping in Lincoln and Council Bluffs. Receptions will follow concerts at each location. Click below to find out more information.
Miles for Mik
Miles for Mik is back for a second year! From 6 am on Friday, April 21 through 6 am on Saturday, April 22, Physical Education Instructor Casey Molifua '15/MAT '17 and Assistant Professor of Art Dr. Brian Corr '99 will lead others in running one mile each hour over 24 hours and raising $10,000 for the Mikaelah Daneen Molifua Memorial Scholarship.