Your Four Years at Hastings
We've thought a lot about the ways students learn — and built a four-year plan to help you navigate it all. From finding your place and finding what motivates you in Year 1, to showing the world you're ready for what's next four years later.
You're at the center of this journey, directing all the moving parts to create the experiences that matter. It's ideal if you're uncertain or questioning your path — or if you know exactly what you want at Hastings and after. Flexible. Personalized. Engaged.
Each year builds on the next. You'll be pushed out of your comfort zone. That's when the growth comes. When you prove it to yourself. And we'll be there every step of the way. Teaching. Mentoring. Supporting. Guiding. Advocating.
It's the Hastings way.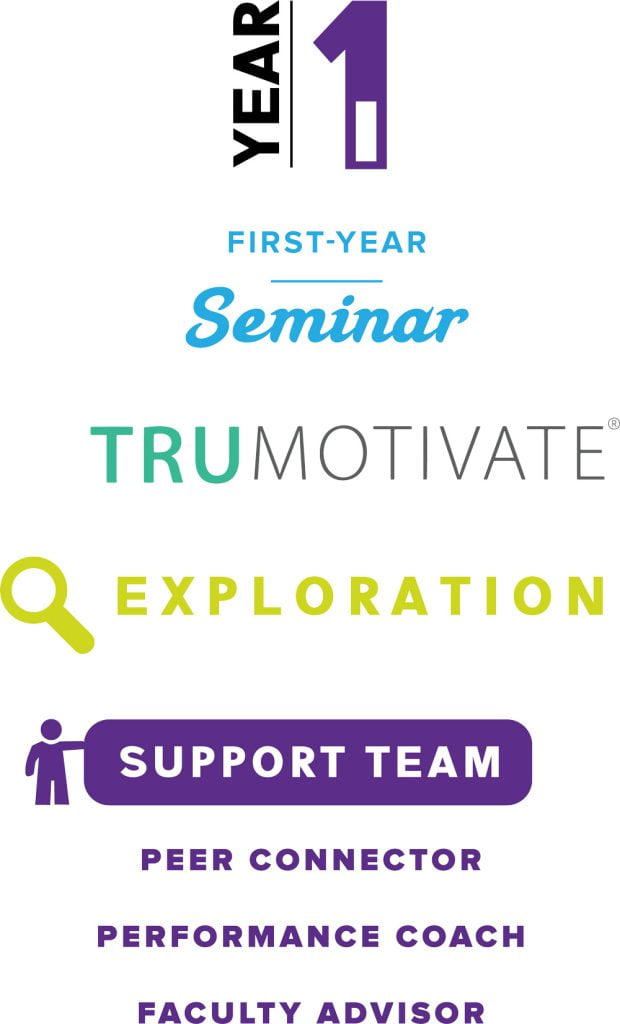 This is where it starts, where first-year programming encourages you explore all Hastings has to offer, connect to a support team and figure out life as a college student.
TruMotivate
This assessment uses your stories of achievement and success, and more than half a century of behavioral data and scientific research, to reveal your MCode — what motivates you and drives you to perform your best and:
Take charge of your education and academic journey.
Take advantage of everything campus has to offer.
Take ownership of your value, engagements and actions.
Take control of your career path and future.
First-Year Seminar
STUS 100 happens your first two weeks on campus. It's  specifically designed to help you become an independent college student, ready to be part of this great community.  Our students helped design the course — and it's even facilitated by students (peer educators), who pack it full of practical know-how, opportunities to grow as a person and activities designed to build a common experience.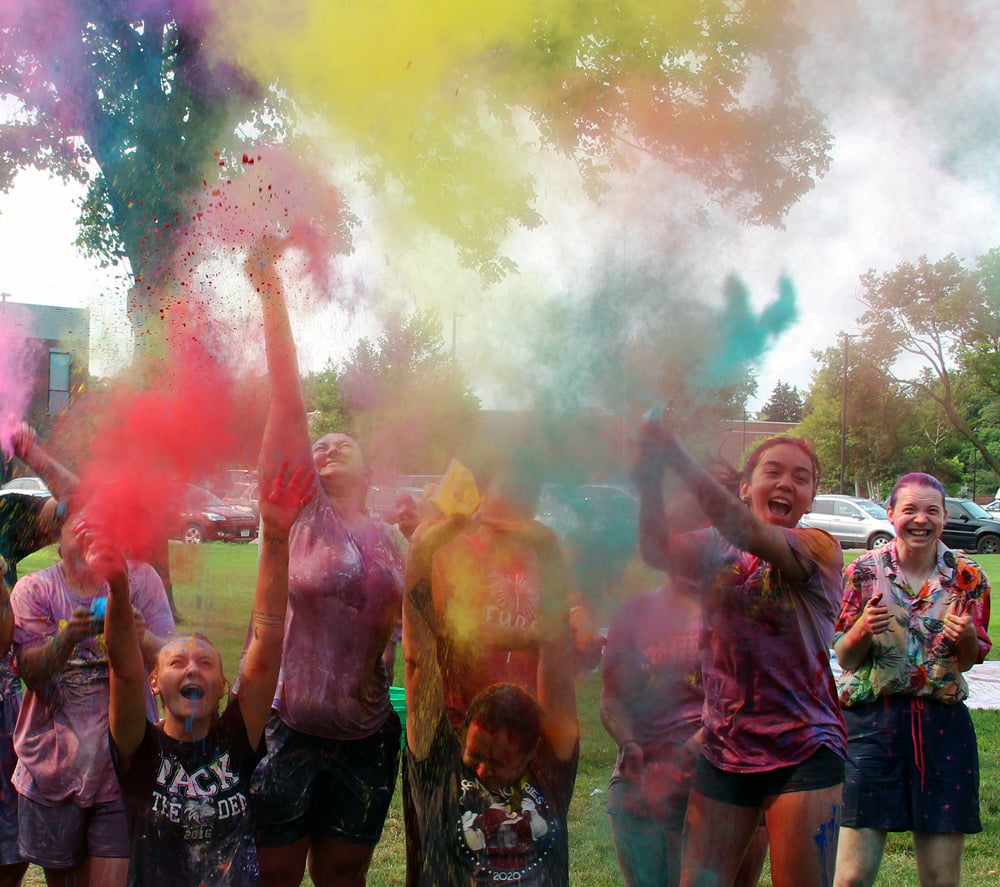 This is the year you really dive into classes for your major and minor. It's exciting begin to focus on what you're most interested in! If you were unsure of your major, a variety of courses you'll have already completed may lead to an amazing career path during this year.
Career-Focused Experience
Whether a job shadow, networking event or other opportunity on campus or off, your Support Team can help connect you to professional experiences. These are a great way to discern if you're on the right path, or make a connection for a future internship! 
Student Activities
Now that you have a year of experience, it's a great time to dive in and start taking a leadership role in a student group or organization. It builds confidence, complements your academic goals or personal interests and opens doors to new possibilities!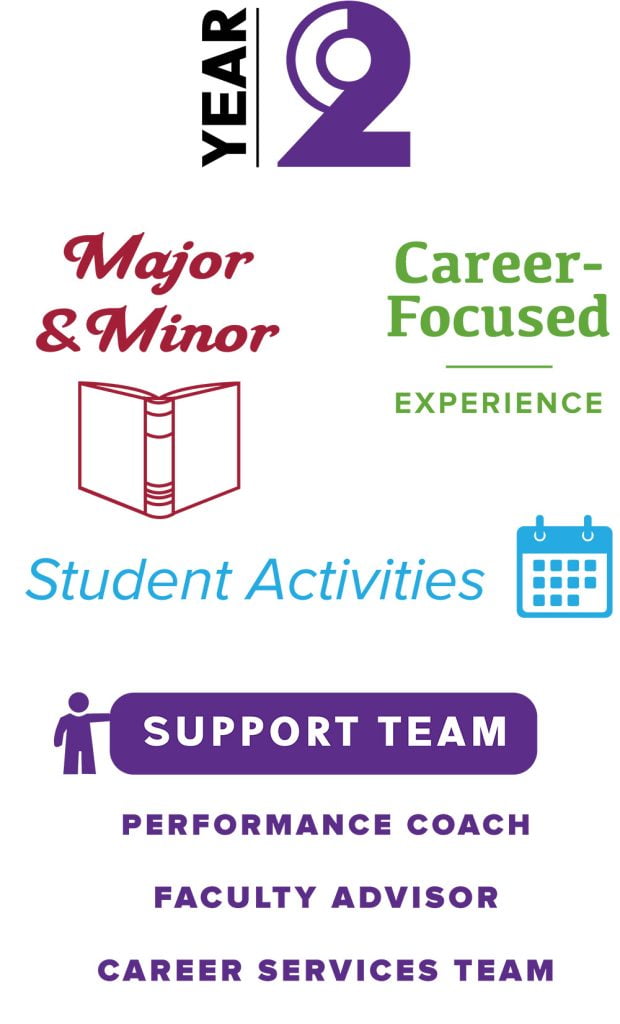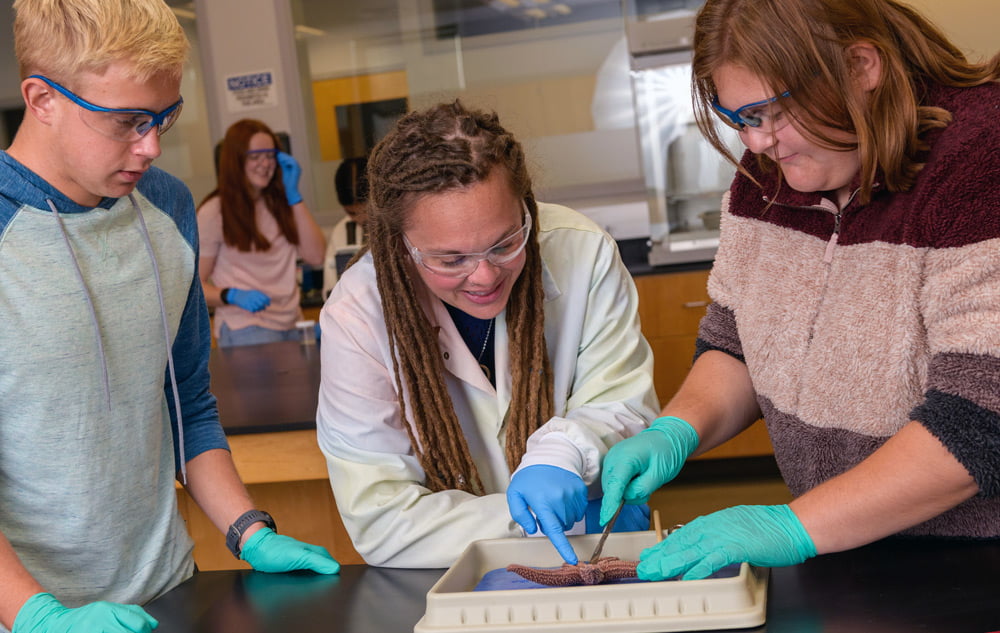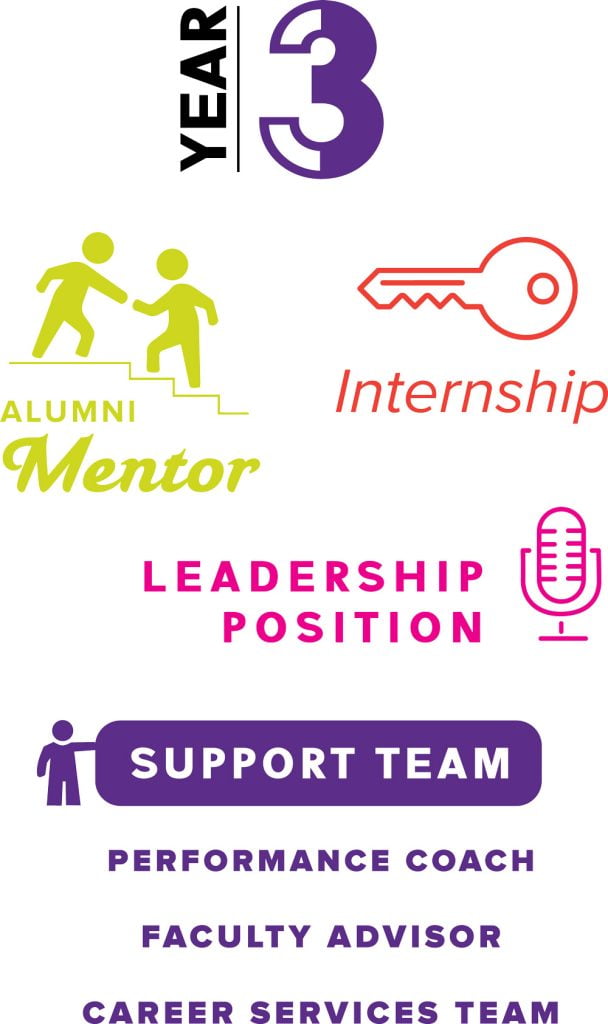 This is a big year for you at Hastings College! There's so many opportunities for growth — and your Support Team is here to help!
Alumni Mentor
This intentional mentorship program is available for all third year students! You'll be matched to a mentor specific to your area or interests, and meet several times, either in-person or online, whatever works best for the two of you. You'll reflect and grow about your time at Hastings College and where you'd like to go next. Plus make a connection with an expert who wants you to succeed! No matter your major, this experience and perspective is valuable.
Internship
This is a great year for an internship, and your Support Team is here to make it happen. These real-world work experiences help prepare for your career, look great on a resume and grow your network. Along these lines, you'll meet with an alumni mentor, arranged through our Alumni Office. Together, over several meetings, you'll talk about your ideas and passions, and just life in general. The feedback and support is valuable.
This is it! Your final year at Hastings College. Whether the next step is launching into a dynamic career or moving on to graduate or professional school, you're ready to show the world what you're made of — and join our worldwide network of alumni!
Capstone Project
Many majors require a capstone project — the type of culminating project that really lets you dive into your program or special interest area, reflect on all you've learned and shine. You'll collaborate with your faculty advisor as you develop your project — and then run with it. Some students even present their work to campus during an annual spring event. 
Alumni Network
There's more than 10,000 Hastings College grads out in the world, and they're all pulling for you. Our Career Services and Alumni teams can help you leverage these connections when needed — and we know you'll be there for those who come after. It's what makes Hastings, Hastings.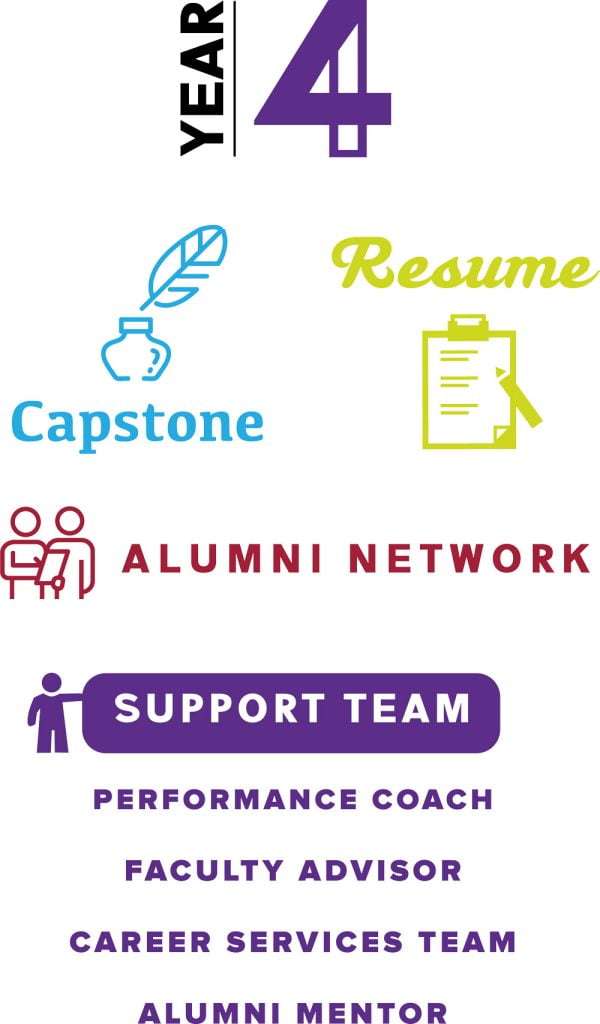 Ready for more?
Click a button and let's get started.