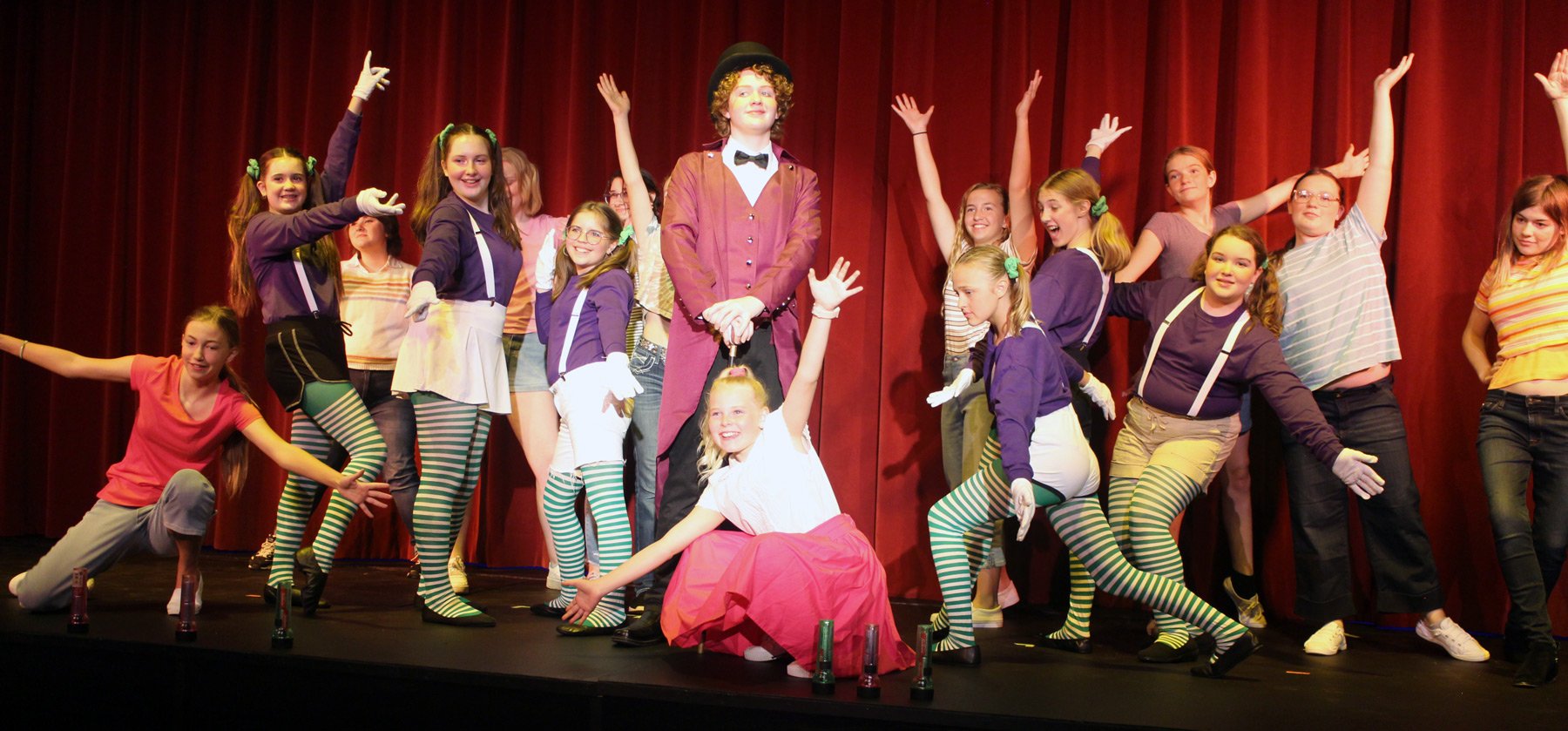 Audrey Weeks, theatre education and language arts education major from Hastings, Nebraska, went from acting in "Willy Wonka JR.," to directing it.
Weeks has been involved with Hastings Community Theatre (HCT) since she was 11, when her very first show was "Willy Wonka JR." Now, years later and for her senior capstone project, Weeks moved from being on stage to directing the same show.
"Being able to do Willy Wonka JR. for my senior thesis is really amazing," said Weeks, who will be a senior in the fall. Despite Weeks' long history with HCT, this was her first time directing a show there, although she was an assistant director last year.
Normally for capstones, students direct a show at Scott Studio Theater on campus, but Weeks decided to pitch the idea of directing the summer children's musical at HCT instead. Not only that, but she did her capstone earlier than normal—typically students produce their capstone during the spring of their senior year.
While Weeks' capstone project is different from others, she still had to go through the same process. By January, each student must know the show they want to direct so they can gain the rights to it. Then the schedule for capstone class show season, which is typically April through May, gets put together. Each student must outline every aspect of their show and present it to their professor.
"You have to have all the designs planned out, blocking, script analysis, costume renderings, possible light plots and scenic moving. There were a lot of different elements that I had to work with," Weeks said.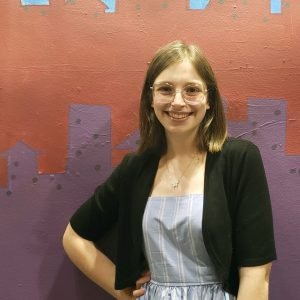 Since the children's musical Weeks wanted to direct was in the summer, she was on a different timeline for her capstone. While the other capstones were finished in April after their performances took place, Week's only began auditions during that time. She still had to finish the last parts of the project after the performances took place.
It might have been simpler for Weeks to do a normal capstone at Scott Studio Theatre, but her passion is working with kids.
"Everybody always asks me if I'm going to be on Broadway, but I want to teach the kids that are going to be on Broadway," Weeks said.
When it came time for Weeks to hold auditions, she was shocked by the number of kids who showed up. More than 70 kids ranging from 5 to 18 auditioned for the show.
"The high interest from children and families in our community kind of instilled in me that we need children's theater in Hastings," Weeks said.
Since there were so many kids who auditioned and they wanted to foster this growth, they didn't cut a large number of kids. Instead, they split the show in two, with the younger set doing a special 30-minute performance, and older kids doing the full 60-minute show which Weeks directed. Both productions happened in June.
Since the HCT's children's theater program is what created her love of theater, Weeks wants to pass that on to future kids. After she graduates she hopes to stay in Hastings and continue to create a community between Hastings College theater and HCT.
Giving kids a space to enjoy theater is important to Weeks, and the kids in the show can tell. Ezekiel Verhage who played Willy Wonka and Silas Haynes who played Charlie Bucket both loved having Weeks as their director. 
"I love working with Audrey. She is so nice and so fun. I really hope she continues to direct and I work with her again," Haynes said.
There were some ups and downs for Weeks during this production, especially having to work around a whole new second production, but it's worth it to her.
"All the kids are so great, they're so talented. They blow me away every rehearsal," she said. "It's very heartwarming for the kids to act on stage and express a different part of themselves."
By Ally Banks, a junior English major from Shawnee, Kansas