Imagine a 2,000-degree furnace filled with molten glass — on wheels! The Hastings College Mobile Glass Studio is a great way to experience a bit of the Department of Visual Arts and Jackson Dinsdale Art Center (JDAC) at your school!
Our mobile glass blowing studio is available to travel to high schools across the region, where a Hastings College artist will demonstrate glass blowing techniques and working with glass.
During demonstrations, the artist will explain the entire process and help students understand the science behind working with glass, including the characteristics of glass, adding and mixing colors, how temperature influences the process and more!
The mobile studio includes a furnace that heats to more than 2,000 degrees to melt glass — plus houses all the equipment that's needed, including a pipe warmer, annealer, tools and LP gas.
It's an incredible experience — and here on campus, glass blowing is one of the most popular series of classes. We can't wait to share the experience with you.
Booking the Mobile Glass Studio
The Hastings College Mobile Glass Studio is available for educational uses only, with a focus on high schools. Specifications for hosting the Mobile Glass Studio can be found here. High schools will need to provide a space for the trailer and electricity (standard 110V).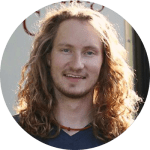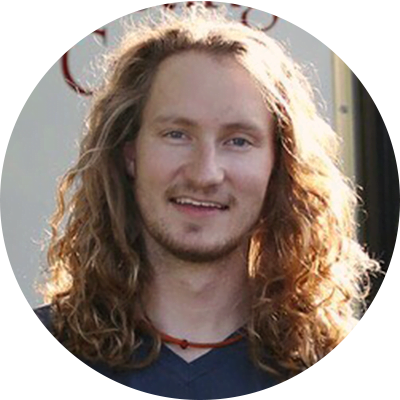 For more information on booking the studio or if you have questions, contact Michael Beahm at michael.beahm@hastings.edu or call 402.461.7396.
Beahm got his start in the glass studio at 17 during a public course at Hastings College. He continued his glass education at HC as well as at The Studio of the Corning Museum of Glass and Pilchuck Glass School.
In 2013 Beahm started working at the Corning Museum of Glass (CMOG), the world's largest glass museum, at the Make Your Own Glass studio. There he helped visitors experience glassmaking. In 2016 he began working as a gaffer/narrator for CMOG's mobile glass initiatives, doing glass blowing demonstrations around the world aboard Celebrity Cruise ships. 
Beahm has work on display at galleries around the United States and in private collections internationally.