You'll find Hastings College Physics graduates excelling as engineers, astronomers, directors of laboratories, professors and project managers — or continuing their education in some of the top grad schools in the country.
Get in the lab and break new ground
We have some of the best-equipped labs in the region, and you'll graduate having experienced four years in lab-directed study — double the lab time of undergrad programs you'll find at other schools. What better way to learn and discover than designing and building projects, analyzing problems, making them work and judging the outcome!
In fact, during your senior year as a Physics major, you'll tackle a year-long research project in an area of interest to you. After crafting a proposal, the department will fund the project — and you'll present the research that you conduct at the Nebraska Academy of Sciences. It's a great resume- and career-building opportunity.
Some recent senior projects include:
HCEV: The Creation of an Electric Vehicle
Empirically Analyzing Washboard Roads
Thermodynamics of the Heart: Calculating Cardiac Output During Exercise
The Design and Testing of a Robotic Hand to Determine its Qualification as an Adequate Prosthetic Device
Investigating Orbital Trajectory
See for yourself how we tailor your education to your talents and your goals. Schedule a visit and we'll demonstrate how Hastings will inspire you to reach your potential, or if you're a high school senior, apply today.
Go further with a Hastings education
Thanks to our small class sizes (most have fewer than 20 students!), and a student-to-faculty ratio of 15:1, you'll work closely with faculty and your advisor to complete your degree in four years. In fact, most students who graduate from Hastings do so in four years!
Our block-style semester structure means you'll take just one or two classes at a time — which really lets you focus more intently on each class. It also lets faculty devote more time to every student because they're only teaching one or two classes in a block!
Summer and two-week blocks offer opportunities that Hastings College Physics majors can take advantage of. Opportunities for internships with businesses based right in Hastings, or across the country, from California-based Wellhead Electronics to Omaha, Nebraska-based Kiewit and more.
Summer and two-week blocks also mean time to participate in Research Experiences for Undergraduates (REUs). REUs give you the chance to conduct research and learn alongside graduate students at major universities, including at Iowa State University, Kansas State University and the University of Chicago.
Hastings College Physics professors offer a broad program, which opens up numerous possible career paths, including multiple areas of engineering (mechanical, electrical, civil and others thanks to our pre-engineering program), research and teaching. Their focus on students and the community feel within the department helps you succeed in tough courses and prepares you for the road ahead.
At every step along your path, you'll appreciate the stepping stones of teaching, counseling, inspiring, supporting and guiding from our engaged faculty. It's an experience that's true to Hastings College, and you won't find it anywhere else.
All the extras aren't extra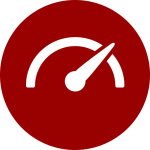 Maximize scholarships — Yes, you'll get an academic scholarship. But you'll also get an additional "plus one" scholarship from the group, team or area you're part of. It's a great way to pay for school, but also find "your people."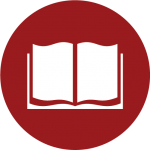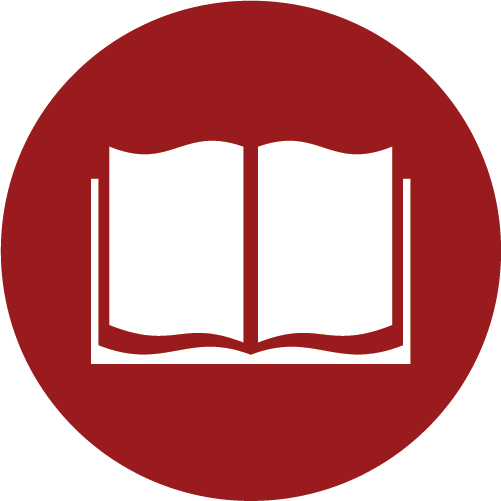 Books included — Afraid of a $400 textbook? No more! We've eliminated the high cost of text books by working with our bookstore to provide all required textbooks. This will save you $1,000 or more each year.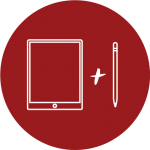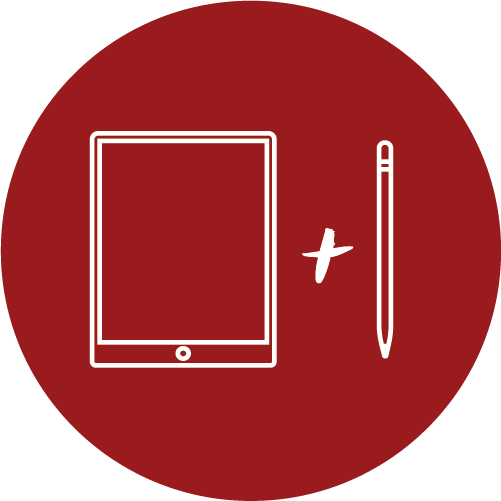 iPad  + Apple Pencil — We'll set you up with an iPad and Apple Pencil — and help you learn how to incorporate these tools into your studies. From digital notes to pictures of lab setups, you'll discover creative ways to use this technology!
Get involved beyond the Physics classroom
Alpha Chi (Academic Honor Society)
In addition to Alpha Chi, there's always something to do at Hastings. Student clubs, service learning, Greek life, recreation and more make Hastings a great campus for student life.
Find scholarships for Physics majors
Your high school achievements can both fuel and fund your success at Hastings. We offer a range of generous and renewable academic scholarships based on your GPA. Plus we offer talent scholarships for everything from speech (forensics) to the arts to athletics. The result? Every student receives at least $12,000 in scholarships (but most receive more!).
Excel in graduate school
Recent Hastings College Physics alumni have gone on to pursue professional and master's degrees at some of the top graduate and professional schools for their program:
University of Nebraska–Lincoln
Iowa State University
Clemson University
Colorado State University