Hastings College communication studies alumni build careers in broadcasting, business, education, law, philosophy, politics, public relations, consulting, sports, health professions and many other related fields.
First employers for recent graduates
Archway Technology Partners (Denver, Colorado)
American Red Cross (Washington, D.C.)
Cardinal Group Management (Ames, Iowa)
Open Range Beef (Gordon, Nebraska)
Sojern (Omaha, Nebraska)
Build expertise in communication
Research shows communication is the most vital skill employers seek in new hires. With a Communication Studies major or minor at Hastings, you'll build expertise and confidence in your communication skills while discovering how to analyze communication among people and within businesses and organizations. It's the perfect combination to set you up for a successful career.
Graduate with experience
Communication Studies majors at Hastings College do a lot more than spend time in classrooms. You'll be out in the community, testing theories you learn in class and the research you conduct with our outstanding faculty. Through these experiences, you'll make connections and earn a quality internship.
From there you'll have opportunities to write and present research papers at national conferences, excel as a member of our award-winning communication honorary, Lambda Pi Eta, and participate in activities that demonstrate to employers you have the skills necessary in today's global and dynamic business environment.
At every step in your path you'll appreciate the stepping stones of teaching, counseling, inspiring, supporting and guiding from our engaged faculty. It's an experience that's true to Hastings College and you won't find it anywhere else.
See your future at Hastings
See for yourself how we personalize your education to your talents and your goals.
Schedule a visit and we'll demonstrate how Hastings will inspire you to reach your potential.
Focus in your interest area
As Communication Studies major, you'll take a set core set of classes to build your base and expertise. From there, you'll appreciate our engaged faculty who take a thoughtful, intentional approach to personalize your educational experience with one of our emphasis areas.
Global Communication is an interdisciplinary study of communication across cultures, particularly in business and professional settings, where language and cultural barriers can impact efficiency.
Health Communication focuses on health-related professions and caregiving situations. This is a growing field in medical establishments and helps you create social change by shifting people's attitudes and external structures.
Legal Communication pushes you to further develop skills relating to research, writing, argumentation and thinking quickly on your feet. This is a great emphasis area for those considering law school.
Organizational/Strategic Communication is one of the most cutting edge areas of Communication Studies. It sets you up to work in corporate businesses, non-profit agencies or government agencies to create effective messaging.
Sports Communication combines our curriculum, an internship or two and a senior research project to open the door to a career focused on athletics. This opens doors to everything from after school programs to fitness training to amateur or professional leagues to esports.
Communication Studies Generalist is where you pick a combination of all of the above to tailor your own program and pursue your own path.
Go further with a Hastings education
Most Hastings students complete their degree in four years, and our four year guarantee is here to back it up. This means you'll work closely with your advisor to chart a course in your major. Across the curriculum, many higher level classes are open to non-majors, so you can add a language or study music when you're ready. Study abroad, do a service project or lead a club—there's time, support and a plan for everything.
Excel in graduate school
Recent Hastings College communication alumni have gone on to pursue master's degrees and professional degrees at some of the top graduate and professional schools for their program:
Creighton University School of Law
Kansas State University
Georgetown Law School
Georgetown University
Northern Arizona State University
Minnesota State University
University of Nebraska
Add expertise to your communication degree
Many of our majors and minors pursue additional study in areas such as:
Political Science
Marketing
Philosophy
Sociology
Find scholarships for communication majors
Your high school achievements both fuel and fund your success at Hastings. We offer a range of generous and renewable academic scholarships based on your GPA and test scores. Plus talent scholarships for everything from speech (forensics) to the arts to athletics.
Get involved beyond the classroom
There's always something to do at Hastings. Student clubs, service learning, Greek life, recreation and more make Hastings a great campus for student life.
Get social
For an inside look at Communication Studies at Hastings, follow along on Facebook.

 facebook.com/HCCommunicationStudies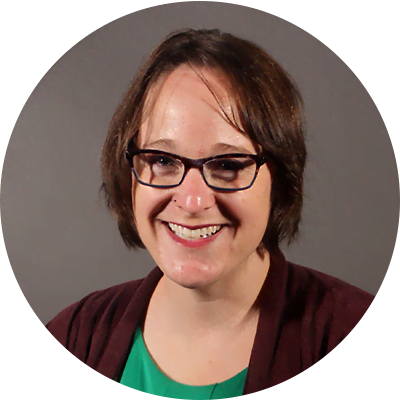 Dr. Kittie Grace
Professor of Communication Studies, Chair of the Department and Director of Forensics

Dr. Jessica Henry
Professor of Communication Studies and Director of the Women's and Gender Studies Program
All articles loaded
No more articles to load