Nebraska High School Honor Band, Choir & Orchestra
The Hastings College Honor Band, Orchestra and Choir (HBOC) are the longest-running high school music honor ensembles sponsored by a college in Nebraska — and features some of the best high school musical talent throughout the region!
Unfortunately, the 59th Annual Honor Band, 51st Annual Honor Choir and 42nd Annual Honor Orchestra to be held January 20-22, 2022, at Hastings College, has been cancelled — please see the note below.
Auditions are now closed. All audition materials are submitted through your HBOC application portal. Music teachers: Each student must create their own audition account within the portal.
Band and Choir accept students in grades 10-12
Orchestra accepts students in grades 9-12
Directors for each ensemble are noted below.
HBOC Cancelled for 2022
Dear HBOC Students and Directors,
I am so sorry to have to write this letter.
Due to the ongoing COVID-19 Pandemic, and the current prevalence of the Omicron Variant, the Hastings College Administration and Music Faculty have decided to cancel the 2022 Hastings College Honor Band, Orchestra, and Choir Festival scheduled for next week. Numbers are skyrocketing, and indeed here in Adams County, the number of new infections has more than doubled in the last week. Models point to even further increases in infection rates for the next several weeks, and we feel that this because of this increased risk, we should cancel.
We are regretful of this cancellation, as HBOC is the oldest festival of its kind in the State of Nebraska, and has long served as an important part of music education throughout the state. As with any education organization, the safety of students and other stakeholders is of the absolute highest priority.
Any deposits that were paid will be refunded shortly.
We plan to honor all students that were selected for HBOC. Please watch your
mailboxes!
If you have any questions, please feel free to contact me.
Louie Eckhardt, DMA
Assistant Professor of Music
Chair, Department of Music and Theatre
General Chair, HBOC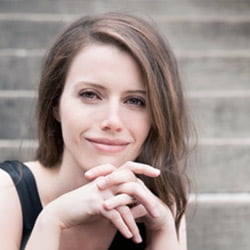 The honor band will be led by Dr. Gretchen Renshaw James, Director of Bands at Hendrix College.
Wind and Brass students are asked to record the following:
Selected portions of a prepared solo or etude (preferably showing contrasting styles),
Chromatic scale (two octaves when possible).
Percussionists are asked to record one of the following:
Snare Drum solo,
Keyboard solo,
Timpani solo.
(Students are encouraged to audition on more than one percussion option.)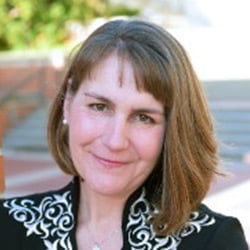 The honor orchestra will be lead this year by Dr. Rachel Dirks, Director of Orchestral Studies at Kansas State University.
The following are the audition requirements for string students interested in participating in this year's honor orchestra.
Scale requirements – Major scale (student's choice/two or three octaves/ascending and descending)
Solo – All-State études are allowed
Recording Procedure
Please state the following before the student performs:

Name
Instrument
School
Grade Level
Record scale.
Identify and Record solo.
Make sure the Audition Form has been filled out, including the title of the student's solo.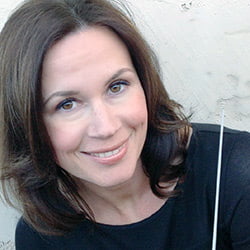 Honor Choir will be led by Dr. Jennaya Robison, Director of Choral Activities at the University of Missouri–Kansas City.
Here are the requirements for making a successful audition recording that will represent you at your best:
Experiment with placing the recorder closer to the singer than to the accompaniment. (For instance, don't put the recorder ON the piano, then step away 10 feet to sing!) Also, please experiment with the recording level to avoid distortion at high volume or in your high range.
At the start of the recording, prior to singing, please identify yourself to the selection committee: a) State your name, b) Your current grade in school, c) Your school, and d) the voice part for which you are auditioning (SI, SII, AI, AII, TI, TII, BI, BII).
Next, to demonstrate the quality and "useful range" of your voice, have the piano sound the pitch "g" in the middle of your range, then without accompaniment, sing UP a legato scale slowly on the neutral vowel "ah." (When you reach the top of the octave, keep right on going, if you are able. Don't worry if the top notes get squeaky or shrill or crack; we would rather hear more notes, rather than to be left wondering if you have "good" notes above the octave scale.)
Again, sound the "g" in the middle of your range, then without accompaniment sing DOWN a scale slowly on "ah." (Again, demonstrate beyond the octave, if you are able.) NOTE: Please do not substitute singing the quick octave scales and arpeggios that are required in the Nebraska All-State audition for these slower, sustained demonstrations we ask you to sing.
Next, announce the title of the piece you will sing for your audition, and begin singing.
Sing one complete solo that best showcases your voice (a "district contest" art song or other appropriate solo). We want to hear YOU sing as much as possible in the time available; please shorten lengthy piano introductions, interludes, and endings. Please limit simple strophic songs to no more than two verses.
After you record each segment of the audition, LISTEN to be sure it represents you at your best!
Again, thanks for auditioning for the Nebraska High School Honor Choir; send us your best, and we'll hope to see you here at Hastings College in February!