It can be a puzzle, deciding what to pack and bring to your home on the Hastings College campus. While not all encompassing, this list may help.
Alarm clock
Band-aids
Batteries
Bed linens (twin extra long)
Carpet/throw rug
Clothes drying rack
Computer/laptop
Cup/mug/glass/plate/bowl/silverware
Dish soap
Coffee maker
Ethernet cable (if you prefer that over wifi for your laptop/gaming system)
Extension cord
Flashlight
Hangers
Headphones
Lamp(s)/light bulbs
Large chair
Laundry bag or basket
Laundry detergent (for HE machine)
Paper (if you bring your own printer)



Phone charger
Plants (real or fake)
Pool noodle/pipe insulation tube if you want to cover metal on lofted bed
Posters, sticky tack, removable (Command style) hooks
Reusable water bottle
Sewing kit
Shower caddy
Shower shoes
Step stool (small/folding one if needed to reach high storage spaces in closets)
Surge protector/power strip
Toiletry/shower items
Towels/robe
Trash can/bags
TV with streaming device or connection for laptop
Winter gear (coat, boots, hat, gloves)
Window scraper/brush for your car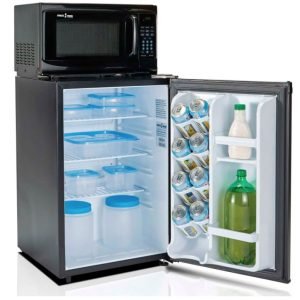 A microfridge (microwave/mini-fridge combo) is available to rent for the academic year. You cannot bring your own microwave/mini-refrigerator unless you're living in the Bronco Village Apartments or Gender Inclusive Housing. 
The refrigerator component is 2.6 cu. ft. and has two full shelves and one half shelf, plus tall bottle storage. The microwave component is 700W and 0.7 cu. ft.  
The unit is 17 13/16 inches wide, 20 3/16 inches deep and 36 15/16 inches tall.