Bronco Village Apartments
Bronco Village Apartments, or BVA, at Hastings College features apartment-style living for students who have been in college for four semesters and are listed as a junior or senior.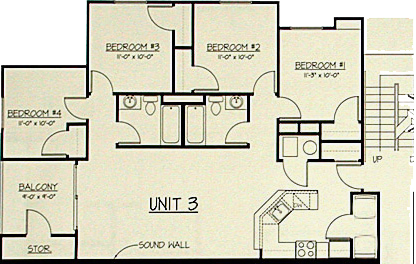 The BVA complex includes six three-story buildings. And while each apartment houses four to six students of the same gender, each floor is co-ed. 
Each apartment features four bedrooms and two bathrooms, plus a kitchen, living area and deck or patio. Laundry is provided in each building.
The College meal plan is optional for juniors and seniors who live at Bronco Village.