You'll find Hastings College Psychology graduates in dozens of different career settings, including service as school psychologists, clinical psychologists, social workers, marketing and advertising experts, neuropsychologists at hospitals and research assistants in doctorate (PhD) programs. Others continue their studies with plans of joining law enforcement agencies and the ministry.
As a Psychology undergraduate at Hastings College, you'll explore human behavior with professors who have a variety of specialties and interests. This allows you to experience a broad range of disciplines while tailoring coursework to areas you find most intriguing. You'll be involved in writing research proposals, conducting experiments, analyzing results and writing for publication.
You'll discover how to effectively use technology, including sophisticated data analysis software; how to navigate the vast body of psychological knowledge; and what methods are best for designing and conducting research.
Go further with a Hastings College education
Thanks to our small class sizes (most have fewer than 20 students!), and a student-to-faculty ratio of 15:1, you'll work closely with faculty and your advisor to complete your degree in four years. In fact, most students who graduate from Hastings do so in four years!
Our block-style semester structure means you'll take just one or two classes at a time — which really lets you focus more intently on each class. It also lets faculty devote more time to every student because they're only teaching one or two classes in a block!
See for yourself how we tailor your education to your talents and your goals. Schedule a visit and we'll demonstrate how Hastings will inspire you to reach your potential, or if you're a high school senior, apply today.
While growing your abilities as a Psychology major at Hastings College, you'll demonstrate an understanding of the goals, methods of knowing, areas of study and assumptions that characterize psychology. Through a broad collection of classes, you'll gain an appreciation of how psychology connects to so many other fields.
Numerous social service agencies rely on our psychology majors to assist with projects. You might find yourself in an internship supporting persons with intellectual disabilities at Mosaic, completing casework for clients with enCourage Advocacy Center, helping children by serving as a Court Appointed Special Advocate (CASA) or providing meals to elementary students as leader of the Food 4 Thought program. You might shadow staff at The Bridge and Bristol Station as well as the Hastings Public Schools' psychologist.
All the extras aren't extra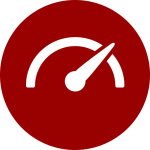 Maximize scholarships — Yes, you'll get an academic scholarship. But you'll also get an additional "plus one" scholarship from the group, team or area you're part of. It's a great way to pay for school, but also find "your people."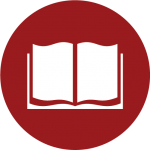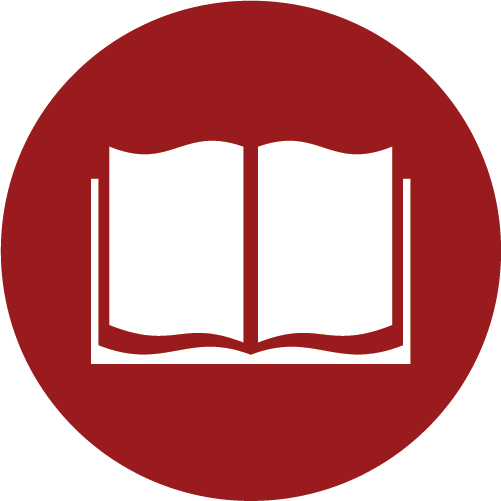 Books included — Afraid of a $400 textbook? No more! We've eliminated the high cost of text books by working with our bookstore to provide all required textbooks. This will save you $1,000 or more each year.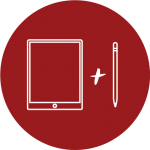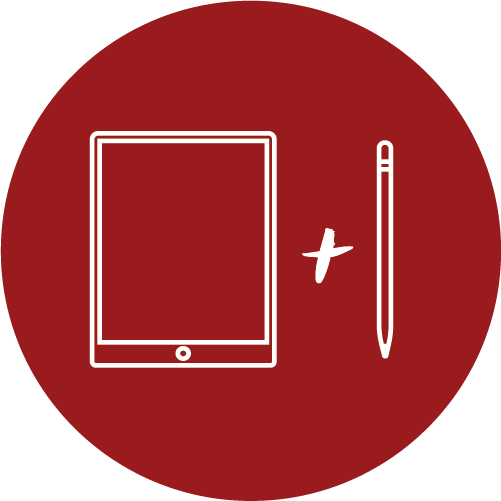 iPad  + Apple Pencil — We'll set you up with an iPad and Apple Pencil — and help you learn how to incorporate these tools into your studies. From digital notes to pictures of lab setups, you'll discover creative ways to use this technology!
Get involved beyond the Psychology classroom
Alpha Chi (Academic Honor Society)
Psi Chi (National Psychology Honor Society)
In addition to Alpha Chi and Psi Chi, there's always something to do at Hastings. Student clubs, service learning, Greek life, recreation and more make Hastings College a great campus for student life.
Find scholarships for Psychology majors
Your high school achievements can both fuel and fund your success at Hastings. We offer a range of generous and renewable academic scholarships based on your GPA. Plus, you can earn talent scholarships for everything from speech (forensics) to the arts to athletics. The result? Every student receives at least $12,000 in scholarships (but most receive more!).
First employers for recent graduates
Mary Lanning Healthcare
Children's Rehab Center
Children's Hospital & Medical Center – Omaha
Eastern Nebraska Office on Aging
The Peace Corps
Discover more: 

 HastingsCollege.PsychologyAndSociology