Hastings College is the best place for you to get started in a health professions career — whether you're interested in becoming a medical doctor, pharmacist, dentist, physician assistant, nurse, physical therapist or any number of health-related professions.
We provide personalized advising, academic support where you need it and offer professional development strategies from our faculty and active alumni network.
There are multiple pathways into medical fields — and Hastings College is the place to get the prerequisites and experience you need to apply to and be accepted into one of your programs of choice.
Pre-health tracks
Some of the pre-health tracks Hastings College students have focused on — or been accepted to graduate school in — are included below.
Osteopathic medicine
Physician assistant
Physical therapy
Speech pathology
Veterinary medicine
Most common majors at Hastings
While a number of majors can ultimately lead you to a career in a health profession, these are the most common at Hastings College.
Health Systems
Health Technology
Having a class with only 20 students, as opposed to 200, has allowed me to develop more personal relationships with all of my professors. You can tell that they not only care about your success, but they care about you as a person.
The beauty of the Hastings College education is taking classes in different fields because they taught me to think critically in everything I do.
Not only did the academics help prepare me for my doctorate degree, but the activities and opportunities I was fortunate to be part of are a huge asset as well. Communication skills, time management, organization and leadership qualities were all built upon during my time at Hastings College and I am beyond thankful.
Hastings College faculty are invested in my future and have pushed me to shoot higher than what I thought for myself while applying to medical schools.
My favorite thing about Hastings College is how personalized the experience is. They cater to each student on a personal level to guarantee each student's success.
Create your own future
See for yourself how we tailor your education to your talents and your goals. Schedule a visit and we'll demonstrate how Hastings will inspire you to reach your potential, or if you're a high school senior, apply today.
Acceptance to graduate schools
You'll find successful Hastings College alumni at these and other graduate schools.
Warren Alpert Medical School of Brown
University
University of Nebraska Medical Center
University of Michigan
Bryan College of Health Sciences
Creighton University
Indiana University School of Optometry
Iowa State University College of Veterinary Medicine

Nebraska Methodist College

University of Alabama-Birmingham

University of Pittsburgh

Rocky Vista University College of Osteopathic Medicine
Go further with a Hastings education
Thanks to our small class sizes (most have fewer than 20 students!), and a student-to-faculty ratio of 13:1, you'll work closely with faculty and your advisor to complete your degree in four years. In fact, most students who graduate from Hastings do so in four years!
Our block-style semester structure means you'll take just one or two classes at a time — which really lets you focus more intently on each class. It also lets faculty devote more time to every student because they're only teaching one or two classes in a block!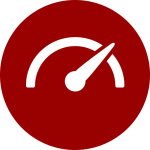 Maximize scholarships — Yes, you'll get an academic scholarship. But you'll also get a "plus one" scholarship from the group, team or area you're part of. It's a great way to help pay for school — but also to find your people.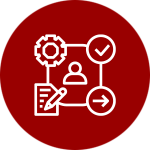 We've thought a lot about the ways students learn and built a four-year plan to help you navigate it all. From finding your place and in Year 1, to showing the world you're ready for what's next four years later.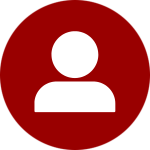 Your transition from college to a career begins your first semester. Every class, internship, research study and activity adds up. We love to celebrate all the ways you shine — your experience matters!
Find scholarships for pre-health majors
Your high school achievements can both fuel and fund your success at Hastings. We offer a range of generous and renewable academic scholarships based on your GPA. Then there's "plus one"  scholarships for everything from the arts to athletics, even media, esports and speech!
It all adds up to making Hastings an great choice for you and your family.
Success in Health Professions