Interested in nursing? You've got options at Hastings College!
We house a second site for Bryan College of Health Sciences (BCHS) four-year bachelor of science in nursing program, with instruction at Hastings College and Mary Lanning Healthcare in Hastings, and offer a 3+1 nursing program in partnership with the Creighton University College of Nursing at CHI Health St. Francis in Grand Island.
You can also complete accelerated nursing program at other institutions across the country (via a transfer program) or complete your undergrad at Hastings and then enroll in a nursing program. Ask your admissions counselor for details. 
One great program, two great places!
Bryan College of Health Sciences offers a four year nursing program in Hastings — with BCHS students living at Hastings College. Most general education courses will be taken through Hastings College with the majority of clinical opportunities at Mary Lanning Healthcare and Grand Island Regional.
You'll be a Bryan College of Health Sciences student through this program — but live on the Hastings College campus and be able to participate in campus activities.
To participate in this program, you must apply to and be admitted by BCHS; just select the Hastings location on the application.
This second location for the Bryan College of Health Sciences BSN program is a partnership between Hastings College, BCHS and Mary Lanning Healthcare.
Spend three years on the Hastings College campus as a Hastings College student followed by one year in Creighton's Accelerated Bachelor of Science in Nursing (BSN) program on the CHI Health St. Francis campus in Grand Island, Nebraska. When you graduate you'll receive two degrees: a bachelors in Biology–Health Systems from Hastings and a BSN from Creighton.
After three years at Hastings College, you'll move into the Creighton nursing program upon admission, which has an August start. It's a great example of community-based education in a program that's in demand.
For those interested in completing an accelerated nursing program at other institutions across the country, the Hastings College program can transfer.
We also offer a traditional four-year plan to graduation before nursing school. Just check with your admissions counselor.
Go further with a Hastings education
Thanks to our small class sizes, and a student-to-faculty ratio of 13:1, you'll work closely with faculty and your advisor to chart a course and prepare for the accelerated BSN program.
The Hastings College block-style semester structure means you'll take just one or two classes at a time — which lets you focus more intently on each class. It also lets faculty devote more time to every student because they're only teaching one or two classes in a block!
At Hastings, students have the opportunity expand their understanding of the world by studying abroad. Many take advantage of  additional experiences and insight that help advance career options. What does all this mean? You'll graduate from Hastings College ready to succeed.
Along your path, you'll appreciate the stepping stones of teaching, counseling, inspiring, supporting and guiding from our engaged faculty. It's an experience that's true to Hastings College, and you won't find it anywhere else.
Note: Scholarship information below is for Hastings College students enrolled in the Creighton 3+1 or traditional nursing program.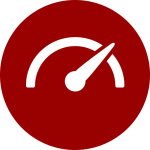 Maximize scholarships — Yes, you'll get an academic scholarship. But you'll also get a "plus one" scholarship from the group, team or area you're part of. It's a great way to help pay for school — but also to find your people.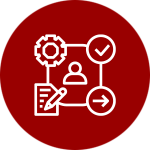 We've thought a lot about the ways students learn and built a four-year plan to help you navigate it all. From finding your place and in Year 1, to showing the world you're ready for what's next four years later.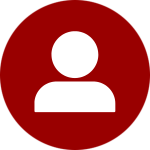 Your transition from college to a career begins your first semester. Every class, internship, research study and activity adds up. We love to celebrate all the ways you shine — your experience matters!
Get involved beyond the classroom
Beta Beta Beta (Biology honor society)
Alpha Chi (Academic honor society)
In addition to these biology/nursing-related groups, the 3+1  program is a great way to get into nursing while exploring and enjoying your other interests, such as band, theatre, chorus, athletics, art, student organizations and more. All are available to you during your time as a student at Hastings College. You can even add supporting majors or minors at Hastings to broaden your education and match your interests.
It's a full college experience not always possible in traditional nursing programs.
Find scholarships at Hastings College
Your high school achievements can both fuel and fund your success at Hastings. We offer a range of generous and renewable academic scholarships based on your GPA. Then there's "plus one" scholarships — an additional scholarship for participating in anything from athletics to the arts to media (it's a long list!).
It all adds up to making Hastings an great choice for you and your family.
First employers for recent graduates
Mary Lanning Healthcare
Bryan Medical Center
CHI Health St. Francis 
Children's Hospital & Medical Center – Omaha
Denver Health
The Spectrum Center for Autism