If you're not certain which career path to take, or if you have several interest areas you want to explore before choosing a major, you're not alone. In fact, "still deciding" is one of our most popular majors! 
Still deciding? Several interests? This is the place for you.
At Hastings College, we welcome students like you. We know you'll thrive thanks to core programs we offer and the opportunity to explore during your first year. Or two.
Since our students choose a major and a minor (or second major) — as well as a certain number of Exploration courses — begin where you're most comfortable or have the most interest. 
Since our academic approach allows this type of freedom, and not a prescribed path, you'll be able to try new things while fulfilling graduation requirements. 
You'll also have access to Trumotivate, an assessment that empowers you to become confident in advocating for yourself while engaging in meaningful ways on campus — more elements that help you discover the path that belongs to you.
In the end, you may surprise yourself with what clicks, what inspires you and the direction you take. And with more than 40 majors and pre-professional programs, you'll ultimately discover the perfect major and minor.
See for yourself how we tailor your education to your talents and your goals. Schedule a visit and we'll demonstrate how Hastings will inspire you to reach your potential, or if you're a high school senior, apply today.
Go further with a Hastings education
Thanks to our small class sizes (most have fewer than 20 students!), and a student-to-faculty ratio of 13:1, you'll work closely with faculty and your advisor to complete your degree in four years. In fact, most students who graduate from Hastings do so in four years!
Our block-style semester structure means you'll take just one or two classes at a time — which really lets you focus more intently on each class. It also lets faculty devote more time to every student because they're only teaching one or two classes in a block!
Our top-notch advisors are here to help you!
To support your decision-making process and encourage you along the way, you'll be assigned an advisor who will serve as a guide in all things academic, from the best classes to take to help you graduate in four years to helping you explore career interests.
Our advisors:
Put you on the path to make the most of your time at college.
Help you discover your talents and strengths.
Connect you with the resources for you to succeed academically, including undergraduate research opportunities and internships.
Our Office of Career Services is also here to help you explore and weigh options. It offers free resources and career interest surveys, with staff on hand to help you interpret the results.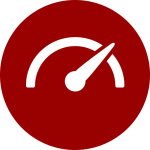 Maximize scholarships — Yes, you'll get an academic scholarship. But you'll also get a "plus one" scholarship from the group, team or area you're part of. It's a great way to help pay for school — but also to find your people.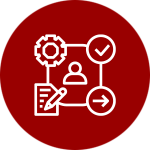 We've thought a lot about the ways students learn and built a four-year plan to help you navigate it all. From finding your place and in Year 1, to showing the world you're ready for what's next four years later.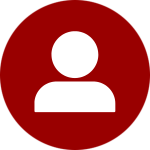 Your transition from college to a career begins your first semester. Every class, internship, research study and activity adds up. We love to celebrate all the ways you shine — your experience matters!
Find scholarships that help you succeed
Your high school achievements can both fuel and fund your success at Hastings.
We offer a range of generous and renewable academic scholarships based on your GPA. Then there's "plus one" scholarships — an additional scholarship for participating in anything from athletics to the arts to media (it's a long list!).
It all adds up to making Hastings an great choice for you and your family.