Is teaching your passion? During your first year — usually your first semester — as a Hastings College Teacher Education major, you'll dive into local classrooms to observe and work with individual students and small groups. Classroom time and experience grows each semester so by graduation you'll be ready to tackle your own classroom of eager students.


Hastings College is fully accredited and offers degrees in Elementary Education, Secondary Education and Special Education, as well as a Master of Arts in Teaching (MAT) degree. Add in 20 endorsement areas, from art to world language and physical education to music, and you'll have a solid resume focused on areas you love.
Building classroom experience
By your junior year at Hastings, you'll work under the guidance of master teachers, creating and teaching lessons and gaining confidence in your knowledge and classroom management skills. If you're majoring in Elementary Education, your junior year includes immersion in a local elementary school, working daily in a classroom.
In your senior year, you'll complete student teaching and work to develop a high quality credential package. You'll be ready to interview for your exciting first teaching position!
At every step in your path you'll appreciate the stepping stones of teaching, counseling, inspiring, supporting and guiding from our engaged faculty. It's an experience that's true to Hastings College and you won't find it anywhere else.
See your future at Hastings
See for yourself how we tailor your education to your talents and your goals. Schedule a visit and we'll demonstrate how Hastings will inspire you to reach your potential, or if you're a high school senior, apply today.
Go Further with a Hastings education
Thanks to our small class sizes (most have fewer than 20 students!), and a student-to-faculty ratio of 13:1, you'll work closely with faculty and your advisor to complete your degree in four years. In fact, most students who graduate from Hastings do so in four years!
Our block-style semester structure means you'll take just one or two classes at a time — which really lets you focus more intently on each class. It also lets faculty devote more time to every student because they're only teaching one or two classes in a block!
As an education major you'll examine education from many angles as you gain experience with students of different abilities and backgrounds. You'll participate in education forums to learn best practices. You'll collaborate with agencies, community and college groups, schools and businesses to complete a service project to raise awareness on a pressing issue within the community.
Opportunities also exist to study in diverse settings locally, nationally and internationally. 
Love science? Join current elementary education majors who support science clubs in local elementary schools!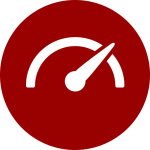 Maximize scholarships — Yes, you'll get an academic scholarship. But you'll also get a "plus one" scholarship from the group, team or area you're part of. It's a great way to help pay for school — but also to find your people.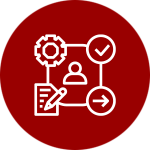 We've thought a lot about the ways students learn and built a four-year plan to help you navigate it all. From finding your place and in Year 1, to showing the world you're ready for what's next four years later.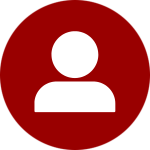 Your transition from college to a career begins your first semester. Every class, internship, research study and activity adds up. We love to celebrate all the ways you shine — your experience matters!
Find scholarships for education majors
Your high school achievements can both fuel and fund your success at Hastings. We offer a range of generous and renewable academic scholarships based on your GPA. Then there's "plus one" scholarships — an additional scholarship for participating in anything from athletics to the arts to media (it's a long list!).
It all adds up to making Hastings an great choice for you and your family.
Landing that job
Hastings College graduates teach all over the country and around the world! Public, private and parochial schools. Small schools. Suburban schools. City schools. From classroom teachers to administrators, from coaches to speech and language pathologists.
You'll find current Hastings College teacher candidates and recent graduates in
Omaha, Nebraska, and dozens of other Nebraska schools

Denver, Colorado, and dozens of other Colorado schools

Jackson, Mississippi

England

Chicago, Illinois

St. Petersburg, Florida

New York City
Discover more:

facebook.com/HCTeacherEducation