Having found "an incredibly supportive, positive and collegial environment," as well as lifelong friends at Hastings College, Doug and Claudia (Soucie) Anderson '70/'70 found maintaining their connections to the College natural.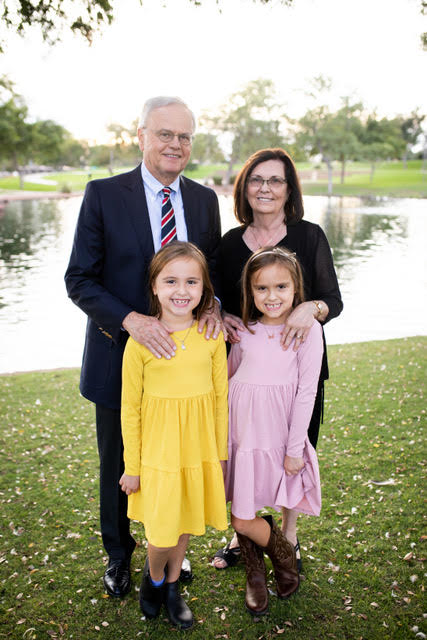 "We enjoyed and learned from demanding courses taught by caring professors; we built many friendships that continue to this day; we were able to create a healthy balance between our academic lives and extracurricular activities; and we both felt securely comfortable in an incredibly supportive, positive and collegial environment," Doug said.
In gratitude for all Hastings College provided them, the Andersons have kept the College among their philanthropic priorities.
"We both profited from and are grateful for our wonderful liberal arts education," Doug said. "We've always felt good about being able to annually give back to the institution that gave so much to us."
And this couple knows education.
After graduating from HC, Claudia taught for a year in Americus, Kansas, four years at Watson Elementary School in Hastings, while also earning her master's degree at Kearney State, and nearly 15 years in the Tempe, Arizona, elementary school district. She also taught as an adjunct at Arizona State University, before serving as an instructor of education at Penn State University from 1999 until her retirement in 2012.
Doug worked five years at the Hastings Daily Tribune, earned his doctoral degree at Southern Illinois University-Carbondale, taught journalism at Nebraska-Omaha for two years before spending two decades at Arizona State as a journalism professor and administrator in the Walter Cronkite School of Journalism and Mass Communication. He then served as dean of the Donald P. Bellisario College of Communications at Penn State from 1999 until his retirement in 2014.
Currently, this donor couple, whose first date included attending the late Theatre Professor Dr. Hal Shiffler's reading of "A Christmas Carol," lives in Scottsdale, Arizona, close to their two grown daughters and twin granddaughters.