Hastings College has a robust pre-law advising program — combining coursework that requires complex reading and deep analysis with small class size and personal attention — that will help prepare you for the LSAT and success in law school.
At Hastings, you'll be given the opportunity to be mentored by our pre-law adviser, Dr. Bruce Batterson (MBA/JD), regardless of your major or majors. The pre-law program helps you choose the best curriculum to prepare you for law school while at the same time complete the majors and/or minors that most interest you.
Typically three to five students per graduating class at Hastings choose to go to law school.
Over the last five years, Hastings students have been accepted to 17 different law schools, including:
University of California Berkeley
Georgetown University
University of Alabama
University of Colorado
University of Denver
Loyola University Chicago
University of Nebraska
University of Oregon
Saint Louis University
Michigan State University 
University of South Carolina 
Lewis & Clark
City University of New York
Creighton University
Gonzaga University
Washburn University, Vermont 
John Marshall
To be part of the pre-law advising program, there is no major or minor to declare, and there are no required classes. Guidance is provided through workshops, presentations, and multiple one-on-one meetings with the pre-law adviser. We also host forums that bring current law school deans and admissions personnel to campus for informational discussions.
Practice LSATs are administered free of charge and informal tutoring and study groups are fostered amongst the pre-law student body. When it comes time to apply, our faculty are happy to write letters of recommendation that give admissions committees an intimate picture of your strengths and talents, and will also work with you in crafting a great personal statement.
Interested in Pre-Law at Hastings College?
See for yourself how we tailor your education to your talents and your goals. Schedule a visit and we'll demonstrate how Hastings will inspire you to reach your potential, or if you're a high school senior, apply today.
Go further with a Hastings education
Thanks to our small class sizes (most have fewer than 20 students!), and a student-to-faculty ratio of 13:1, you'll work closely with faculty and your advisor to complete your degree in four years. In fact, most students who graduate from Hastings do so in four years!
Our block-style semester structure means you'll take just one or two classes at a time — which really lets you focus more intently on each class. It also lets faculty devote more time to every student because they're only teaching one or two classes in a block!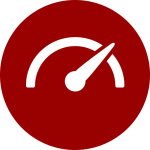 Maximize scholarships — Yes, you'll get an academic scholarship. But you'll also get a "plus one" scholarship from the group, team or area you're part of. It's a great way to help pay for school — but also to find your people.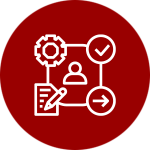 We've thought a lot about the ways students learn and built a four-year plan to help you navigate it all. From finding your place and in Year 1, to showing the world you're ready for what's next four years later.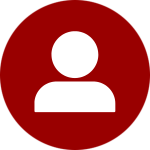 Your transition from college to a career begins your first semester. Every class, internship, research study and activity adds up. We love to celebrate all the ways you shine — your experience matters!
Find pre-law scholarships
Your high school achievements can both fuel and fund your success at Hastings. We offer a range of generous and renewable academic scholarships based on your GPA. Then there's "plus one" scholarships — an additional scholarship for participating in anything from athletics to the arts to media (it's a long list!).
It all adds up to making Hastings an great choice for you and your family.