When developing a list of people to reach out to for a class literary journal, Eboni Nash '19 instantly thought of a former classmate, Alli Kennon '20. Nash approached Kennon to contribute to the literary magazine and the two Hastings College graduates published works of literature in the Freedom School: A Seminar on Theory and Praxis for Black Studies in the United States, publication from Harvard University in Cambridge, Massachusetts.
After graduating from Hastings College, Nash moved to Cambridge to attend Harvard Divinity School to earn a master's degree in Black liberation theology with a focus on mass criminalization. She's one of several collaborators and creative designers for the publication.
The publication was a part of Nash's Freedom School student-initiated class. Freedom Schools are historically created for minority students to gather and learn about the history and work not always included in regular classroom settings. Originating in the South, Freedom Schools worked towards social justice and equality.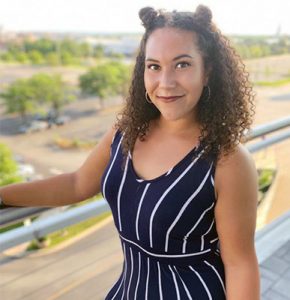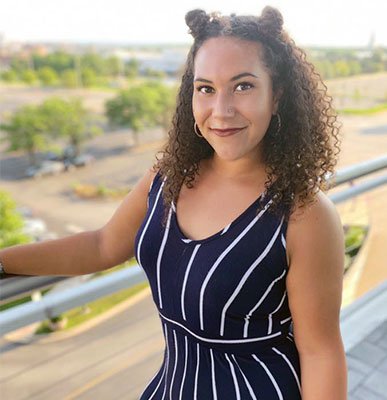 The Harvard Freedom School targets prison abolition, feminist theology, womanist theology, Black liberation theology and mass criminalization. Nash and her classmates collaborated to gather pieces of literature from people they thought embodied the true vision of justice, transformation and reformation.
The literary magazine is a compilation of art, prose, poetry and love letters. The objective was to compile works from influential people to create an unspoken dialogue. Creators for the journal were not given a prompt, but after viewing all the entered pieces, the creators realized there was an underlying theme and voice to be heard.
"I think this magazine is specifically interesting considering the current pandemic we are facing, the tone of this edition is like none-other," Nash said.
When thinking about her social network and who to reach out to for the journal, Nash knew she wanted Kennon to contribute to the project. She wanted to uplift the thoughts of the younger generation, and she said she believes Kennon embodies servant leadership.
Nash and the collaborators worked on a piece of the publication that is scattered throughout; it's a love letter thanking their ancestors and paying tribute to the journal's readers.
Kennon hasn't always been a writer. She said her writing experience kicked off her first year at Hastings College and her creative writing minor inspired her to write a lot. The communication studies graduate submitted a poem titled, Our Acerbic Extract, to the publication.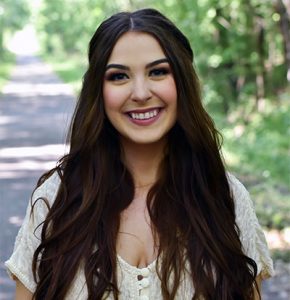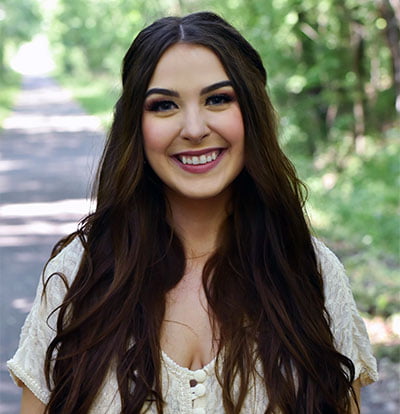 Kennon wrote her poem during her creative writing course with Dr. Eleanor Reeds, Hastings College professor of English. The piece started as a single stanza poem, but eventually, throughout the course, it grew to a full poem. Kennon said the poem is inspired by her love of grape juice. With the ongoing editing, it became a poem filled with Christian motifs, light-heartedness and the deep, habitual rhythm of relationships.
Kennon's writing often focuses on historical, science and romance fiction, and she often tries to combine all three into one. She said her emotions help her write because it is a way to get her feelings out onto paper.
"The environment of where I am often plays with my emotions as well, and I think that is why I started writing in college," she said. "There is so much beauty on the Hastings College campus that I couldn't help but be inspired."
In the future, Kennon dreams of writing a collection of short stories. For now, she said she'll continue to submit to journals and magazines because she loves combining her love for advocacy with creative writing.
"Writing fiction has allowed me to talk about more serious topics in a way I know people will listen," she said.
Kennon's submission is under a pen-name "Christina K." The journal is available to view at https://www.freedomschool-litmag.com/.
By Courtney Hanson, a senior from Brookings, South Dakota, majoring in communication studies and philosophy and religion