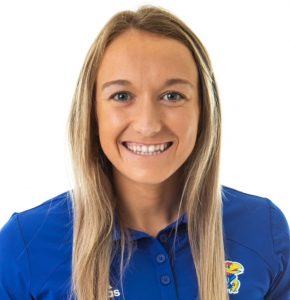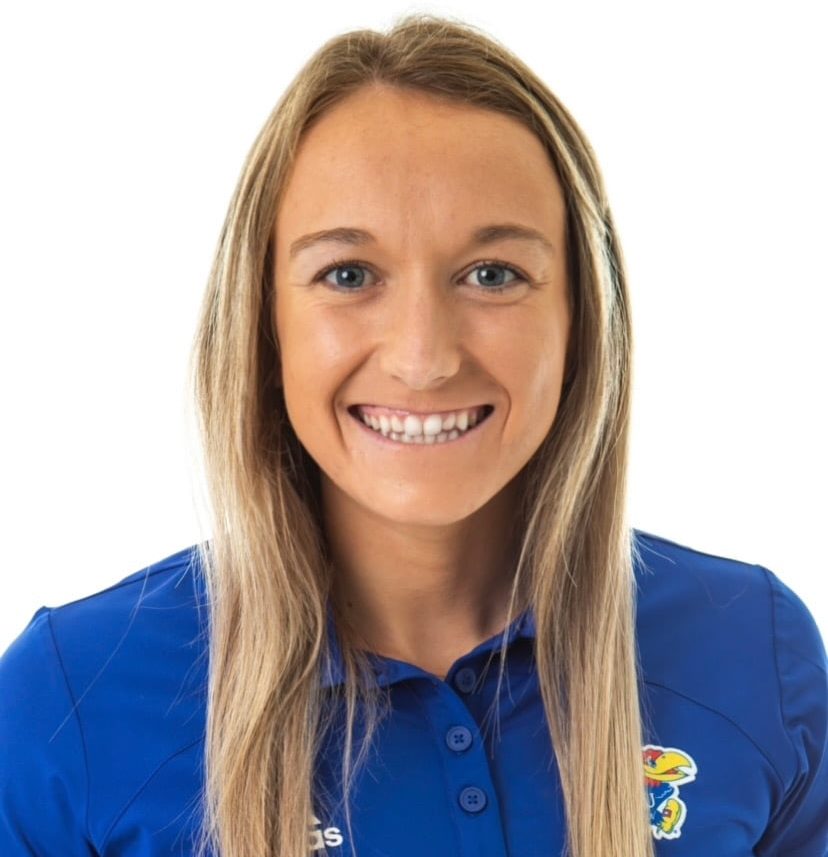 For as long as she's lived, she's played every sport. So it was no surprise that Ally Ginkens '20 would leave her hometown of Mullen, Nebraska, to go on and double major in exercise science and recreation & sport management at Hastings College.
Soon, four years had passed and Ginkens had to make some life decisions.
"I had searched for physical therapy schools and even considered being an assistant, but I didn't have a good feeling about any of the places," Ginkens said. "It wasn't until my strength and conditioning coach (Brett Wells) approached me with an offer to work as a graduate assistant at Hastings College did my perspective begin to shift."
Initially, Ginkens wasn't so keen on the idea of sticking around Hastings. The more she pondered though, she recognized that being a graduate assistant at Hastings College was an opportunity that she couldn't reject, so she accepted the offer and spent the next 18 months working with different Broncos teams.
Little did she know, saying yes that one time would put her in position for the next opportunity: being named assistant strength and conditioning coach at the University of Kansas — an offer she also accepted and began in October of 2021.
"There's so many people that have laid bricks that have granted me this opportunity. For instance, we had a past graduate assistant who interned at Creighton University, and because he did such an amazing job I was allowed to do the same. It was my athletic performance internship at Creighton that put me over the top for this job at the University of Kansas," she said.
Ginkens said during this time, she had made the decision to be more intentional about saying yes. "If we wait until we're ready, we'll be waiting the rest of our lives," she said.
Her primary responsibilities at KU include leading in the development and implementation of strength conditioning programs for the women's tennis, women's golf and women's rowing teams.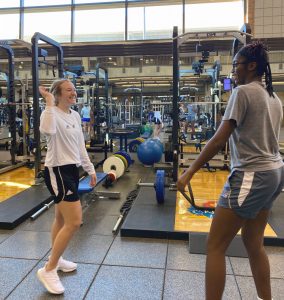 Ginkens noted that while resources are greater in her new role, the job doesn't change.
"People envision that the work is so different, however, I'm still training athletes to become better athletes," she said. "Whether NAIA or Division 1, my job is to positively impact student athletes the way that I've been impacted."
Over time, Ginkens has developed a number of skills. She is a Certified Strength & Conditioning Specialist (CSCS), has passed the United States of America Weightlifting (USAW) Level 1 course and is both CPR and AED certified. She has experience coaching in basketball, volleyball, shotgun, football, tennis, golf and rowing teams.
"There are so many pieces to the puzzle that built my success story. My professors, my coach, peers. Some people see coaching and teaching as two different entities," she said. "It's been cool to see things that I've learned in the classroom implemented in my coaching."
When asked what motivates her to succeed in the workplace she said many of her opportunities were because there was someone before me who was great at what they did.
"I want to continuously fulfill my purpose of positively impacting student athletes," she said. "I want them to love what they do and enjoy doing it."
By Kianté Stuart, a junior from Nassau, The Bahamas, majoring in communications studies, business administration and marketing.