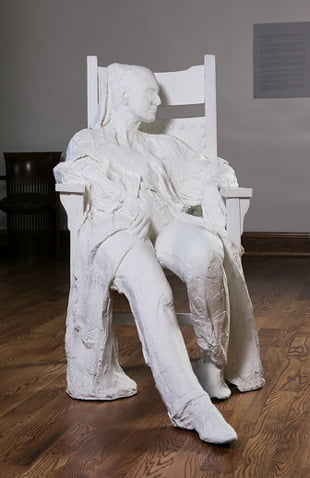 Karen and Robert Duncan of Lincoln, Nebraska, have spent decades building an internationally recognized contemporary art collection. To celebrate the opening of the Jackson Dinsdale Art Center at Hastings College, the Duncan's selected 21 sculptures from their collection for the inaugural exhibit in the new art center's gallery.
Pieces include works by George Segal, Christo, Magdalena Abakanowicz, Nick Cave, Lesley Dill, Nam June Paik, James Surls and more than a dozen other renowned artists. The exhibit will be available for viewing following the Jackson Dinsdale Art Center dedication August 20, and then during regular gallery hours through the academic semester, which ends mid-December.
The JDAC is located at 700 E. 12th Street, and will be open 9:00 a.m. to 4:30 p.m. Monday through Friday, and noon to 4:00 p.m. on Saturdays beginning August 22.
"I am thrilled that this spectacular building honoring Jackson's legacy will feature work from Robert and Karen Duncan's collection," said Kim Dinsdale. "Robert and Karen are kind friends who support the arts in so many ways. It's wonderful that so many people will have the opportunity to view such incredible pieces of art."
The Hastings College art gallery inside the Jackson Dinsdale Art Center is 1,100 square-foot in size and provides an impressive venue for a range of exhibitions by students, alumni and guest artists while serving as a teaching laboratory for anyone who wishes to explore art and engage the imagination.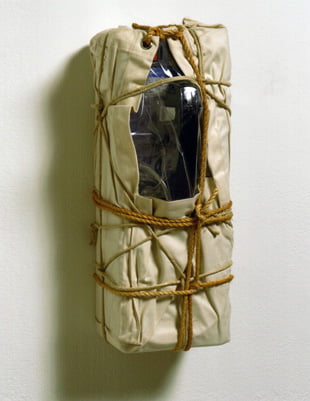 Located at the southwest corner of the building and visible from the exterior through glass walls, the art gallery acts as a beacon both day and night to highlight the importance of the art showcased within.
A 515-square-foot critique space, located across the lobby from the main gallery, can also serve as a secondary gallery. This secondary gallery will house a faculty art show from the JDAC's August 20 dedication through September.
Construction of the Jackson Dinsdale Art Center was announced in November 2014, when a $5 million legacy leadership gift from Jackson Dinsdale was presented to Hastings College by his parents, Kim and Tom Dinsdale of Grand Island, Nebraska. Jackson Dinsdale was a talented student-artist who had approached Hastings College President Don Jackson in 2013 about upgrading the college's art facilities. Jackson passed away in May 2014.
A groundbreaking ceremony for the $8.5 million, 25,000-square-foot Jackson Dinsdale Art Center was held in April 2015. The JDAC will open for student use on the first day of classes this fall — August 29.
In addition to the art gallery and an adjacent critique gallery, the facility features modern classrooms and well-equipped studios for the full spectrum of art media taught at Hastings:
Glassblowing,
Sculpture,
Painting,
Ceramics,
Printmaking,
Drawing,
Photography,
Graphic design and
Computer arts.
Hastings College is a private, four-year institution located in Hastings, Nebraska, that focuses on student academic and extracurricular achievement. With 64 majors and 15 pre-professional programs, Hastings College has been named among "Great Schools, Great Prices" by U.S. News & World Report, a "Best in the Midwest" by The Princeton Review and a "Best Bang for the Buck" school by Washington Monthly. For more, go to hastings.edu.