From now through March 12, Hastings College student artwork will be featured in the Jackson Dinsdale Art Center (JDAC) gallery. Students from across campus were invited to submit their work in a variety of media for the annual Juried Student Exhibition.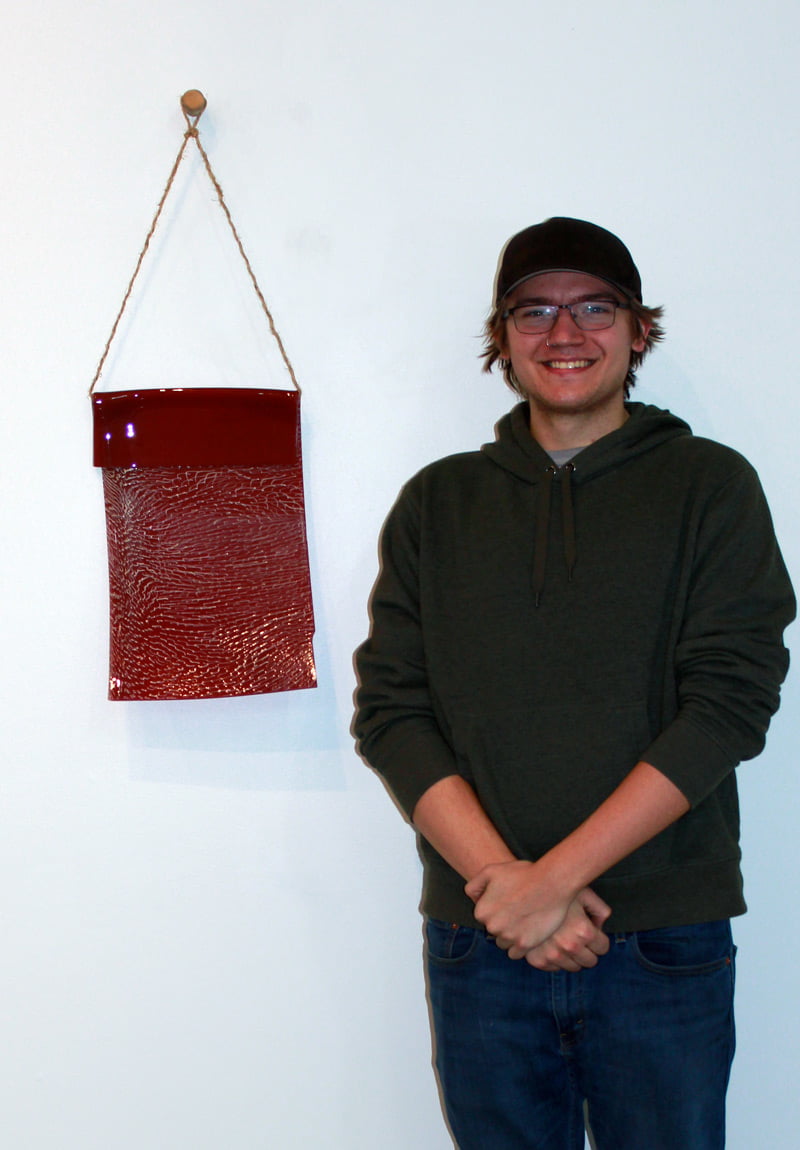 The JDAC gallery, at 700 E. 12th Street, is free and open to the public. Gallery hours are 9:00 a.m. to 5:00 p.m. Monday through Friday. Face masks are required inside the JDAC and the gallery's capacity is limited.
The judge for the Juried Student Exhibition is always an art professional who is not affiliated with Hastings College. This year's judge was Teliza Rodriguez, former chief curator of the Museum of Nebraska Art.
For this year's show, 28 students submitted 57 artworks. Of these, the judge picked 19 items by 14 students for inclusion in the exhibition, and selected three for top prizes:
Best of Show:
Avery Muff for "Wind, Grass and Bone," a glass sculpture.
Juror's Award for Two-Dimensional Work: Jordan Ismaiel for "Laying in Bed," a charcoal/ graphite/ acrylic drawing on paper.
Juror's Award for Three-Dimensional Work: Michael Beahm for "Pandemic Paddle," a wood, concrete and metal sculpture.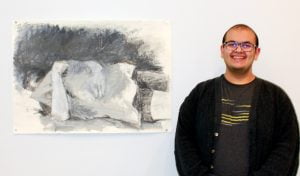 Students included in the gallery show are listed below.:
Michael Beahm of Hastings, Nebraska
Cassidy Coalson of Bridgeport, Nebraska
Benjamin Friend of Lincoln, Nebraska
Connor Goodwin of Valentine, Nebraska
Christian Hessler of Hastings, Nebraska
Evelyn Holmstedt of Omaha, Nebraska
Zach Hole of Wichita, Kansas
Jordan Ramsey Ismaiel of Hastings, Nebraska
Samantha Janda of Lawrence, Nebraska
Stephanie Mlynarik of Fort Calhoun, Nebraska
Avery Muff of Hastings, Nebraska
Karlie Norton of Littleton, Colorado
Sydnie Waldron of Alliance, Nebraska
John Witulski of Omaha, Nebraska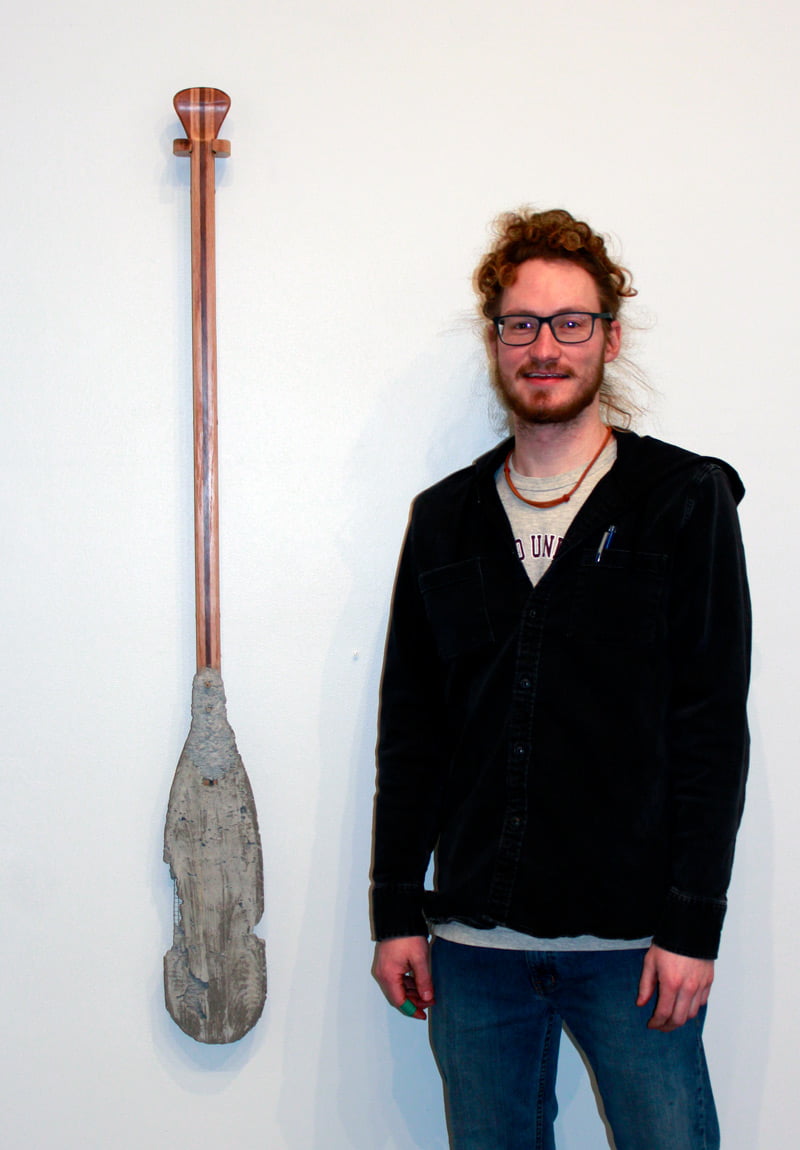 The college's student gallery crew did most of the exhibition production for the show. Crew leaders for this show were Karlie Norton, Anna Wilwerding and Sydnie Waldron.
Work by artist Russell Floersch is also in the secondary gallery of the JDAC. The exhibition, titled "Ex Situ," will be available through March 12.
Hastings College is a four-year residential college that focuses on student academic and extracurricular achievement. Hastings' student-centered initiatives include providing books, an iPad and a two-week study away experience at no additional cost. A block-style semester schedule allows professors and students to focus on fewer classes at a time and promotes hands-on experiences. Discover more at hastings.edu.