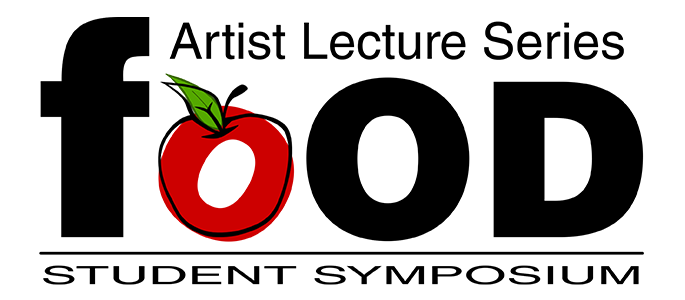 Hastings, Neb. –  The Hastings College Artist Lecture Series Student Symposium Committee is pleased to announce its upcoming speaker series, entitled "Food." From Tuesday, Sept. 30-Oct. 2, the symposium will feature keynote speakers Michele Simon, Dr. Jorge Zuniga, Ellen Gustafson and Ian Kleinman.
These nationally recognized speakers will join local experts in addressing various topics related to food. 
"My hope is that much of our study body will attend the events and gain valuable insights on the more intricate details of food, as well as some of the current problems in the world of food," said Blake Bowland, a senior from Tekamah, Nebraska, and Artist Lecture Series Student Committee Co-Chair.
The full schedule is below, and additional details can be found here. If you need directions to campus and campus buildings, click here to view a map.
Schedule of Events
Tuesday, September 30, 2014
7:00 p.m. – Food Industry Lies and Your Health
Keynote Speaker: Michele Simon
Location: French Memorial Chapel
Michele Simon is a public health lawyer specializing in legal strategies to counter corporate tactics that harm the public's health. Also an expert in alcohol policy, for 4.5 years she served as research and policy director for Marin Institute (now Alcohol Justice), an alcohol industry watchdog group based in Northern California.
Wednesday, October 1
9:15 a.m. – 9:45 a.m. – Food 4 Thought
Location: Hazelrigg Student Union – Rooms A & B
Food4Thought provides weekend meals for low-income families that qualify for Hastings Public Schools free lunch program. F4T is a local community donation-based food assistance program. HC students, faculty, and staff will be able to help this program by packing lunches.
10:00 a.m. – 11:00 a.m. – Chapel Service
11:00 a.m. – 12:00 p.m. – The Truth About Sports Nutrition
Speaker: Dr. Jorge M. Zuniga
Location: French Memorial Chapel
Dr. Jorge Zuniga, Ph.D, is a bilingual exercise scientist and educator with a Ph.D. in Exercise Physiology at Creighton University. His primary research interests include exercise physiology, muscle function, neuromuscular fatigue, electromyography, mechanomyography, muscle architecture, and VO2 kinetics.
1:00 p.m. – 2:00 p.m. – Panel Discussion
Location: Hazelrigg Student Union – Rooms A & B
Panel Members: Amy Sandeen of Prairie Loft, Will Boal and Hannah Keen of 26th Street Farm, Charlotte Hamburger of Back Alley Bakery and Dewey Lienemann of the UNL Extension Office.
2:00 p.m. – 2:50 p.m. – First Breakout Sessions
Session #1A:  So All May Eat
Speaker: Libby Birky, SAME Café
Location: Hazelrigg Student Union – Rooms A & B
SAME Café is located in Colorado and is the first nonprofit restaurant in Denver. SAME Café has intent to build a healthy community by providing basic needs of food in a respectful and dignified manner. SAME Café will be talking about its history and the non-conventional structure of the business.
Session #1B:  Connecting with your food: Where does it come from?
Speaker: Anne Burkholder
Location: Hazelrigg Student Union – Room C
A native of urban Palm Beach County, Florida; Anne was an Ivy League educated athlete fueled by beef for many years before she understood "where her beef came from." Now, she lives in Nebraska where she runs a cattle feedyard and farming operation.
3:00 p.m. – 4:00 p.m. – Breakout Sessions
Session #2A: Sculpt the Holidays
Speakers: Jim Victor and Marie Pelton
Location: Hazelrigg Student Union –  Concourse
Jim Victor and Marie Pelton are sculptors with over thirty years of experience as artists and teachers. Their sculptures have been featured in the New York Times, Philadelphia Magazine, Der Spiegel and other publications. The pair has been making food creations since 2001. Their work has appeared on "Ripley's – Believe It or Not!" They will talk about the sculptures they have crafted throughout the day.
Session #2B: Economics and Agriculture
Speaker: Maria Akers, Kansas City Federal Reserve Bank
Location: Hazelrigg Student Union – Rooms A&B
A representative from the Kansas City Federal Reserve will be tentatively be speaking on commodity prices and agriculture in Nebraska.
7:30 p.m. – 8:30 p.m. – A New Understanding of Hunger, Obesity and the Food System
Keynote Speaker: Ellen Gustafson
Location: French Memorial Chapel
Ellen Gustafson is a sustainable food system activist, author, innovator and social entrepreneur. She is the Co-Founder of Food Tank: the Food Think Tank, Co-Founded FEED Projects, LLC, a charitable company that creates good products that help FEED the world, and FEED'S non-profit partner, the FEED Foundation. FEED has provided over 60 million school meals to children around the world.
Thursday, October 2
7:00 p.m. – 9:00 p.m. – Liquid Nitrogen and Food
Keynote Speaker: Ian Kleinman
Location: French Memorial Chapel
Food should be fun. In Ian's quest to educate diners, his restaurant "The Inventing Room" has taken the romance out of dining and created an incredible atmosphere of scientific discovery and culinary art. Join Ian as he discusses the process and science behind what goes into your food.