NOTE: Due to an unexpected family obligation, Jasmine Rand is unable to travel to Hastings College this week. Instead, Airickca Gordon-Taylor will speak Thursday, Feb. 23 at 7:00 p.m.
Details on Gordon-Taylor can be found here.
---
Civil rights activist, law professor and attorney Jasmine Rand will speak at Hastings College on Thursday, Feb. 23 at 7:00 p.m. in French Memorial Chapel (800 N. Turner Ave.) as part of the College's Black History Month Celebration.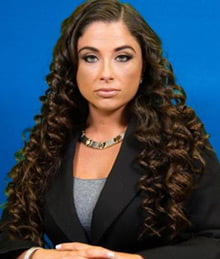 She will deliver an address on the importance of intercultural communication and how to initiate such conversations. The event is free and open to the public.
Rand is best known as the attorney for the families of both Trayvon Martin and Michael Brown, representing them in civil litigation in relation to the deaths of their sons. In 2013 she was recognized by the National Bar Association for her contributions to the legal profession and her commitment to civil rights as one of the Top 40 Lawyers Under 40.
This event was organized by the Hastings College Multicultural Student Union and the Black Student Alliance.
Hastings College is a private, four-year institution located in Hastings, Nebraska, that focuses on student academic and extracurricular achievement. With 64 majors and 15 pre-professional programs, Hastings College has been named among "Great Schools, Great Prices" by U.S. News & World Report and a "Best in the Midwest" by The Princeton Review. For more, go to hastings.edu.