Airickca Gordon-Taylor, a human rights activist and motivational speaker, will speak at Hastings College on Thursday, Feb. 23 at 7:00 p.m. in French Memorial Chapel (800 N. Turner Ave.) as part of the College's Black History Month Celebration.
Gordon-Taylor will deliver an address titled "Your illusions avert inclusion within your surrounding community." The event is free and open to the public.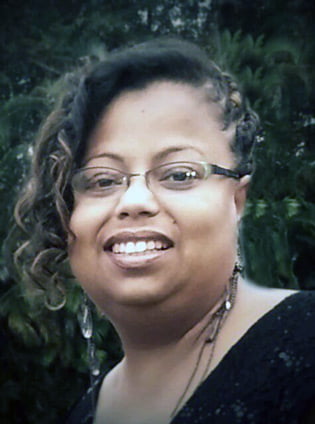 Gordon-Taylor is a cousin and surrogate daughter to the late Mamie Till Mobley, who was the mother of Emmett Louis Till. Till's tragic murder in 1955 in Mississippi helped spark the Civil Rights Movement.
Shortly after the passing of Mobley in 2003, Gordon-Taylor, a member of a touring troupe of young orators, revived the Emmett Till Players. In 2009, to maintain a commitment to honor Mamie Till Mobley's legacy and preserve Till's memory, Gordon-Taylor and her mother Ollie co-founded the Mamie Till Mobley Memorial Foundation.
During her career as a human rights activist, Gordon-Taylor has defended the legacy of Till when rapper Lil Wayne used his name as a derogatory sexual reference, prompting termination of an endorsement deal with PepsiCo. She has aso united with the families of Jordan Davis, Trayvon Martin, Oscar Grant and numerous others around the globe to combat police violence.
Most recently she traveled as a guest to Seoul Korea as a representative of the U.S. attending the World Alliance of Religion Peace Summit.
This event was organized by the Hastings College Multicultural Student Union and the Black Student Alliance.
Hastings College is a private, four-year institution located in Hastings, Nebraska, that focuses on student academic and extracurricular achievement. With 64 majors and 15 pre-professional programs, Hastings College has been named among "Great Schools, Great Prices" by U.S. News & World Report and a "Best in the Midwest" by The Princeton Review. For more, go to hastings.edu.