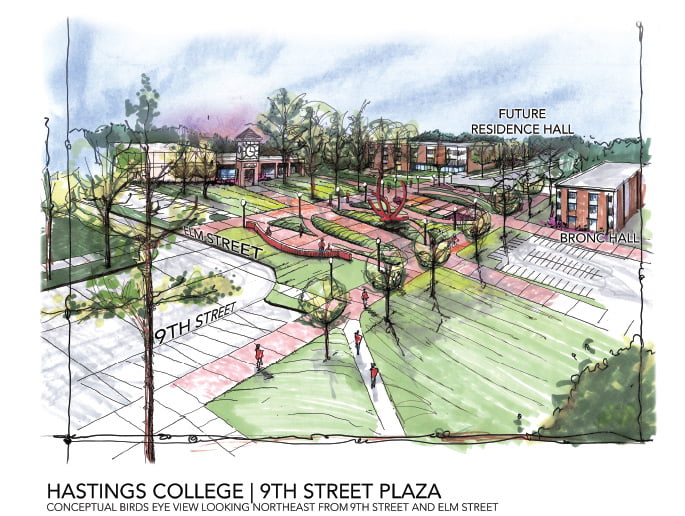 What's the future of Hastings College look like? Don Jackson '70, President of the College, provided a glimpse today.
In preparation for its Board of Trustees meetings on January 23, 2015, and the start of the spring semester, the College released a rendering of the 9th Street Plaza.
Designed to serve as a beautiful entrance to campus, the 9th Street Plaza will also make the campus more walkable and bike-friendly. Future additions to the plaza include an expanded student union and a new residence hall.
Before these changes become reality, Hastings residents will likely be asked to vote for the closure of one block of 9th Street between Elm and Ash Avenues.
"We are confident that the community will understand the importance of the closure of a one block portion of 9th street, in the center of our campus, as a key to our future success and growth," said Jackson.
Additional greenspace on campus will benefit community members and students alike.
"Hastings College has the opportunity to 'grow forward' by converting a single city block into a natural gathering place," said Jackson. "It can be a truly unifying space for the Hastings community."
Related Articles