After a semester-long internship with the Greater Grand Island Community Foundation (GGICF), Hastings College senior Megan Vaughn was offered a summer job with them as an AmeriCorp summer associate vista.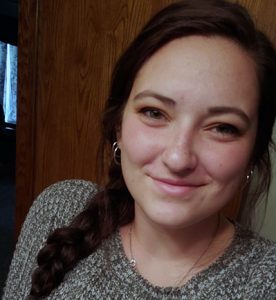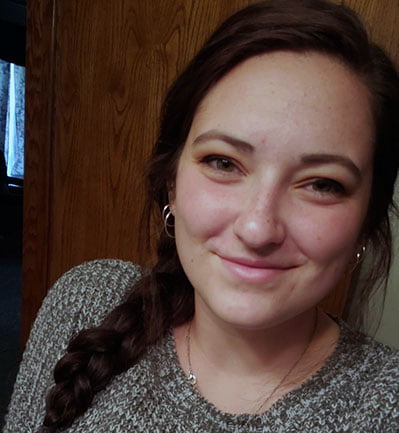 GGICF is a non-profit organization that unites donors, large and small, who want to make the Grand Island, Nebraska community a better place for all. GGICF connects the donors with other non-profit organizations to give a gift that will benefit the community.
In the Fall 2019 semester, Vaughn visited Kim Graviette, Hastings College director of vocation and career services. GGICF was looking for an artistic design and marketing person to help with their re-brand. Hastings College professors recommended Vaughn, a digital design and development major to Graviette, who then helped Vaughn land the internship.
During her spring semester internship, Vaughn developed designs to update the Foundation's websites, applications, brochures and pamphlets to match their new brand, logo and colors.
When starting her internship, Vaughn worked at the office, but like many employees, she was forced to work remotely as COVID-19 spread in central Nebraska. Vaughn gained a lot of experience working online, learning how to be more disciplined and confident in her abilities.
"In the office, you get a lot of back-and-forth when working on a project, so you get a lot of feedback," she said. "Once we went online, I had to trust my abilities and believe in what I was creating."
With COVID-19, came new challenges for GGICF, too. The organization decided to help small businesses in the community who were affected by closures.
GICF partnered with other non-profit organizations to create a compassionate fund to support local businesses in Grand Island. Vaughn said watching the organization create and implement the plan so quickly inspired her.
Along with her internship with GGICF, Vaughn continued her spring semester classes at Hastings College. In Block 5, she took her first Hastings College marketing class. Vaughn said that most of the skills she was taught in the classroom aligned with what she was working on with GGICF.
"Hastings College offers real-life related skills so you can expect what the real-world holds," she said.
Vaughn is a transfer student and said that her Hastings College classes have largely shaped her abilities today. Many of her courses in the Gray Center have helped her think and prepare her work for an office setting.
"My classes have helped me gain confidence in what I want to put in my designs and have given me the tools to communicate with others about my projects effectively," she said.
This summer, Vaughn's internship still focuses on updating the Foundation's designs, but she also works to promote new GGICF programs and events. She designs all the graphics that go out to the public and creates social media posts.
By Courtney Hanson, a senior from Brookings, South Dakota, majoring in communication studies and philosophy and religion