In the summer of 2020, Hastings College first-year student Jeremiah Cox wanted to write an article about George Floyd's death for his local newspaper in Chaska, Minnesota. When looking for resources, Cox met the Anti-Racism Commitment Coalition (ARCC) founder, where he was presented with an opportunity he couldn't pass up.
The communication studies major became a volunteer for ARCC, then, in October, helped launch the global organization that strives to eradicate racism and spread anti-racism internationally. Cox said he became a volunteer with ARCC because of how much he believes in the mission.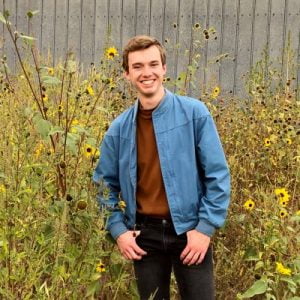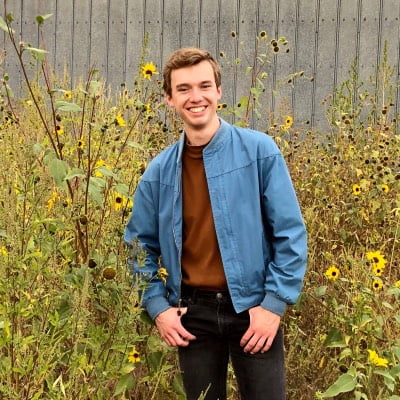 Since launching, more than 1,000 people have been exposed to ARCC, and 200 people have joined the coalition. When joining the coalition, a person makes an active commitment to eradicate racism within themselves and then in their network.
Cox runs ARCC's Instagram account and is on the marketing team. He creates all the content for the Instagram posts, does graphic design and helps plan events.
One of Cox's favorite moments was an event he planned that sparked while meeting with the marketing team. Someone provided the phone number for Floyd's uncle, Selwyn Jones. Cox initially just reached out to Jones to let him know people support him, but after talking, they decided to plan an event together.
Cox planned and held a virtual webinar with Jones in November. During the event, Cox interviewed Jones, and many people tuned in to hear his message.
"It was really cool to see a project through from conception to completion," he said.
Through his volunteership, Cox is allowed to combine his love for speaking and advocacy. He said he finds fulfillment by connecting with other speakers and standing up for what is right. After he graduates from college, he said his dream job is to be in a newsroom, and Cox believes that ARCC is helping prepare him for that dream.
"I have been exposed to so many anti-racism activists in my formative years, which will help me in my career and the rest of my life," he said.
At Hastings College, Cox is a Scott's Scholar, in the Honors Program, Diversity Student Planning Committee and participates on the Hastings College Forensics team.
"One thing that I've really learned to do during my time in college is time management," he said. "I am involved in many on-campus activities and have to juggle my schoolwork and volunteership, but I think my time management skills will be fruitful in my future."
While he has only been on campus for a semester, Cox has found so much comfort in the academic atmosphere the campus has.
"The professors are always interested in the opinions students have, even as a first-year student," he said.
By Courtney Hanson, a senior from Brookings, South Dakota, majoring in communication studies and philosophy and religion.