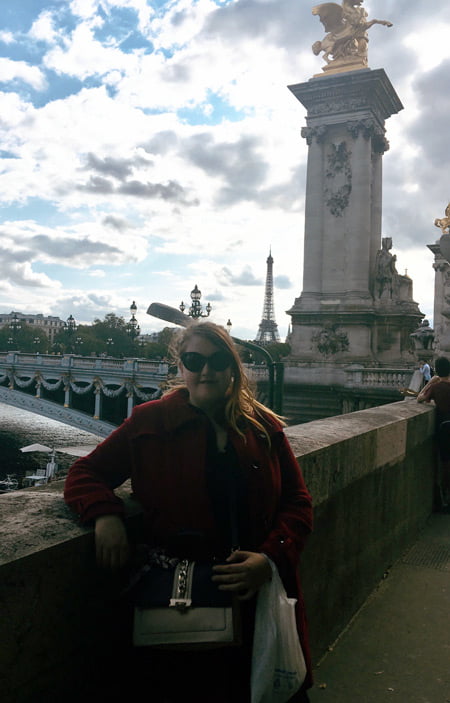 This summer, Hastings College studio art major Autumn Teff returned to France for an internship with Groupe IGS in Lyon. Teff, of Fremont, Nebraska, participated in a pilot program of the Hastings College study abroad initiative in January – an experience that left her wanting to travel more.
Going into her senior year, Teff wanted to find an internship that could give her experience new and different ways. Her desire to travel internationally led her to the Hastings College Office of International Programs and its director, Grant Hunter '14. Hunter then connected her with Florence Lebois, director of global engagement and partnerships with Groupe IGS, and offers support for the College's international programs.
As a business intern with IGS, Teff worked on a variety of projects like setting up presentations, scheduling activities and planning a project for Hastings College students who studied abroad in France this fall.
While her internship was primarily in Lyon, Teff also spent time in Paris and got to explore the country by herself in her downtime.
"Exploring a country by myself has helped me grow up a lot and become more confident in my abilities to return here in the future," she said, adding that her time in France provided valuable work experience but also inspiration her for her upcoming senior thesis art project.
Teff said she dreams of having a career in France by combining her studio art major with her business and French minors. She wants to start her own business and design a graphic novel in France.
"I've met travelers from all over the world, and I love to see the different cultures in one place," she said.
Teff said Hastings College and its "connected campus" helped her gain the experience she needed and gave her the confidence to travel. Without the closeness of the campus, she said her internship dreams may have never become a reality.
"Hastings makes an effort for every student, and I can easily see the effort," she said.
By Courtney Hanson, a junior from Brookings, South Dakota, majoring in communication studies and philosophy and religion.