While many young professionals spend their lives chasing their own dreams, for one Hastings College alumnus, the dream is to help other people make their dreams a reality. Isaac Mertens, a 2015 graduate has a passion for developing start-up businesses and setting the groundwork for others to hit the ground running with their big ideas.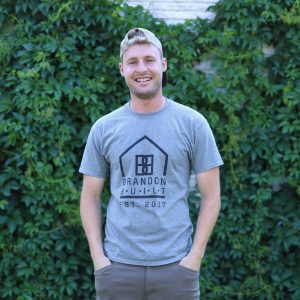 "What really gets me excited is creating a container for experts and specialists to do what they love. I just love working with super smart, talented people and creating the ability for them to run as fast as they can toward their dreams," Mertens, who lives in Kearney, Nebraska, said. "I want to give them the freedom to fulfill their passions and what they were put on this Earth to do."
While Mertens graduated with a degree in accounting, today he is involved in every aspect of business. Mertens has supported the start-up of three businesses, his first being Brandon Built, an ETSY shop for rustic furniture. Since then Mertens has also helped start up Flux Footwear, a minimalist shoe brand, and Max and Millie, a baby sock company that produces socks guaranteed not to slip off baby's feet.
What these diverse businesses have in common is the purpose behind creating them: to fix a problem. Mertens said he thrives when he is able to identify an issue and then apply it to a business related solution.
"As you can see from the enterprises that I've started, I love developing products that are useful, that are attractive, and help solve a problem in people's lives. Products that really allow life to be a little easier for others," Mertens said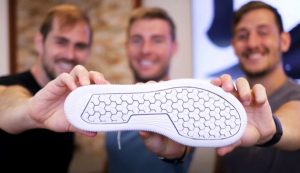 This strength shows up in all of his businesses, in fact Brandon Built was originally created as a way to give back to the people of the Kearney Community.
"We were really trying to figure out ways just to bless people in the Kearney community. So the idea was, we would sell furniture and then all the proceeds would go to bless single moms, pay off unpaid lunch balances in schools, fix people's fences, things like that," Mertens said.
Brandon Built continued to grow to the point where it became necessary for Mertens and his partners to transition Brandon Built to a full-time job. Brandon Built continues to give back to the community today through its Build a Better Tomorrow Tool Belt, which includes the scholarship program for kids to participate in after school extracurriculars, the Fill The Need Program to support random acts of service and the Little Builder Program that actually gets kids involved with the building of furniture.
Whether it's helping others reach their dreams or finding ways to give back to his community, Mertens said he believes that having a selfless mindset in all his endeavors is what leads to success.
"I believe if you go from a heart of trying to do good for others, that's what really sets a sustainable launchpad. The goal shouldn't be trying to make as much money as we can, it should be to improve someone else's life, and the authenticity of that can really go a long way," Mertens said.
By Landry Hinkson, a first-year student from Cottonwood Falls, Kansas, majoring in communication studies.