Austin Schlichtman began his career as a child life specialist which, interestingly enough, led him to write a children's book to help explain death before switching roles to work with The Bungie Foundation, the nonprofit arm of a gaming developer who created Destiny and Halo that also provides iPads to children's hospitals.
The 2009 Hastings College psychology graduate got certified as a child life specialist after college, which landed him a position at the Seattle Children's Hospital in Seattle, Washington.
Schlichtman said a lot of his Hastings College classes helped him on his career journey. Taking philosophy classes, in particular, helped him see the world in a different way, and his psychology classes are what he used as stepping stones as a child life specialist.
At the hospital, Schlichtman worked with adolescent and young adult cancer patients. He would do legacy building and crafts with the patient before they got too sick, which included making stepping stones, 3D hand molds and so on. Then if the patient were to die, the family would have physical objects from them to keep and treasure.
Schlichtman also had to help prepare the family for the possibility of death, which was never an easy task to accomplish. Sometimes he could explain to the sibling of the patient before their brother or sister passed away, but in the hospital, anything can happen; one day a child can be fine and the next they aren't there anymore.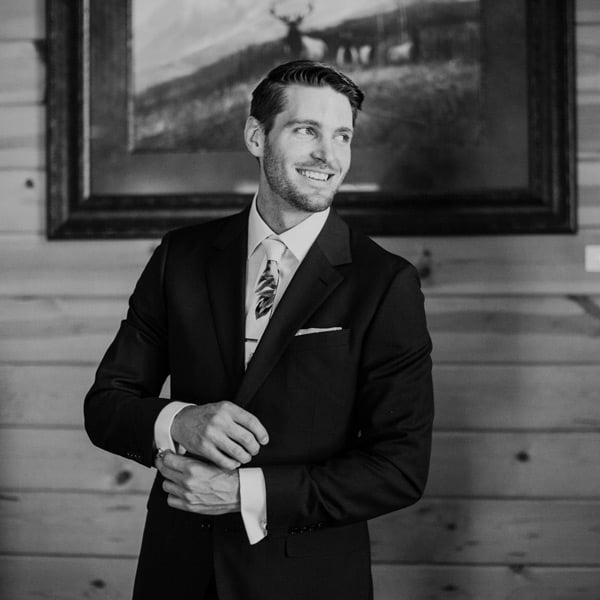 Child life specialists often turned towards books if their patient died before they could explain to their sibling what was happening. However, a lot of the books out on the market were too specific, detailing a particular person dying, or disease, and also saying where that person went after death — but in diverse communities, such books may work for one family, but for another, it could make the situation more complicated.
Schlichtman decided to combat this issue and write his own book to teach young kids about death. The book, "Fred and Red: Say Goodbye," tells the story of a penguin named Fred and his beloved friend, Red. It was designed to teach kids how to navigate emotions associated with loss.
"I wanted to create a book that was general, but got the job done to help kids understand death in a more effective and meaningful way," he said.
His main job as a child life specialist was normalizing the hospital experience for the patient, siblings, and parents. To help with this, The Bungie Foundation, based in Washington, donated iPads to the Seattle Children's Hospital. But this was before iPads were mainstream, so many of the workers at the hospital did not know what to do with them.
To help, The Bungie Foundation hired someone to stay in the hospital to ensure that each patient who wanted an iPad was able to get one and was trained on how to use it.
After a few years, The Foundation wanted to expand the program and have someone on board who knew about the hospital experience and technology. Schlichtman was a perfect fit, so he left his job as a child life specialist to join the Bungie Foundation team.
In the last three years, The Bungie Foundation has donated more than 2,000 iPads to pediatric hospitals around the country from New York to Texas to Colorado.
Schlichtman said that part of the reason he joined the Foundation was that he saw value in what they were doing.
"You can't give kids legos anymore. Technology is a huge part of our lives, and in trying to make the hospital a normalized experience, we need to bring technology to patients," he said.
Schlichtman worked with developers at Bungie to develop a program so every newly admitted patient can get an iPad in their room tailored to their developmental and functional ability. When patients receive the iPad, it appears to be brand new, and the patient or parent will put in the information of what educational level they are. Through an automated process, predetermined apps that are appropriate for that level will download to the iPad.
Schlichtman oversees the program and monitors the 2,000 iPads so if they somehow missed an application, they email him and he adds it directly to that iPad.
"Working as a child life specialist taught me a lot of things about the world I would have never known otherwise," he said, "But before I could only work with and impact 10 patients a day, now I can potentially make a difference in 2,000 patients lives every single day."
By Courtney Hanson, a sophomore from Brookings, South Dakota, majoring in communication studies and philosophy.