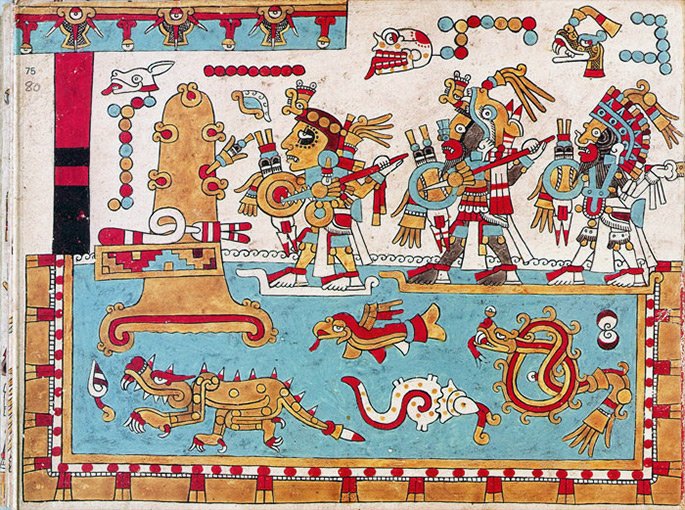 After receiving a fellowship from the National Endowment for the Humanities (NEH), Dr. Glenn Avent, Associate Professor of History and Chair of the Department at Hastings College, spent a month in Mexico to study pre-Columbian material. Twenty-four participants in the fellowship program came from across the United States and included archeologists, artists, art historians, political scientists and historians.
Avent traveled from Oaxaca to Mixteca to the Valley of Puebla and ended the four week journey in Mexico City.
"We went to ruins, to archeological digs, to some museums," said Avent. "The format was essentially, we woke up in the morning and had breakfast and would then go to a seminar where a visiting expert would tell us their interpretation of old documents we were reading."
Reading and studying different historical areas would be followed with a site visit to see ruins, digs or museum artifacts in person.
Having never studied pre-Columbian history in such depth, Avent said it gave him a new confidence. So much so, that he's considering teaching his own class once he develops a stronger foundation.
"I made a bunch of friends and contacts including people I'm hoping I can put together a January Term trip with," said Avent. He also said he would teach components from the documents that he read because the documents are visual; conveying an idea, event or day and anyone can read them.
"As long as you understand the conventions, you can do this," he added.
Since participating in the program in the summer of 2014, Avent said he checks back regularly for any Latin-America related opportunities.
"The NEH is funding a great program, with this sort of menu, but you have to wait three or four years once you've done one before you can do it again," said Avent. "People dream up ideas, submit them and get funding so it's a really competitive process. This is the second one I've done and they've both been really cool."
By Amanda Miller, a junior from Woodland Park, Colorado, majoring in journalism