Hastings College junior Bailey Patterson uses no excuses as she strives to achieve her goals of opening her own bakery one day.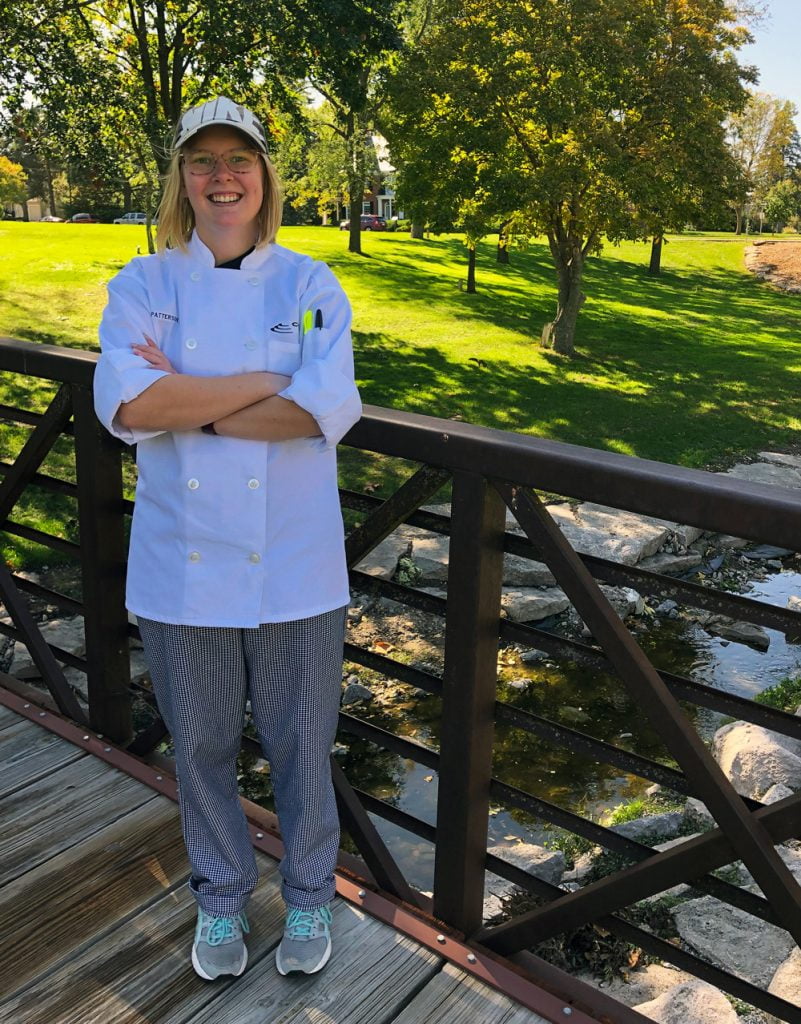 Patterson, a business administration and culinary arts major from Stanton, Nebraska, aspires to be a culinary chef and open her own bakery in memory of her grandmother. She said she believes every baked good should come from the heart.
"If you do not love what you are making, then why are you baking it?" she said.
Patterson has applied this philosophy to her school work as well, and is on the fast track to graduating.
Hastings College partners with Central Community College (CCC) in several academic areas — with culinary arts being a popular option. The partnership allows students like Patterson to take business and other courses at Hastings College while taking culinary arts courses at CCC.
There are schedule differences between the two schools, but Patterson said she's up for the challenge, and enjoys support from both campuses.
"I have learned from a young age that being organized will help me in the long run and that is very true with the two schedules," she said.
Patterson said a routine is key to balancing her schedule and the professors have been helpful and accommodating to her.
When Patterson feels overwhelmed, she remembers how proud her grandma would be of her as she works toward her goal of opening a bakery.
Patterson said she will go through whatever it takes to accomplish her goals. She credits her grandparents, parents and professors with her push for success. Without them, she said she would not have made it as far as she is now.
Patterson also wants to see others succeed, so she encourages other students to follow their goals, no matter what stands in the way.
"There will be obstacles before reaching the peak of the mountain," she said, "but once you reach the top, you will look back and realize all the hard work was worth it."
By Noah Bias, a senior from Los Angeles, California, majoring in communication studies.