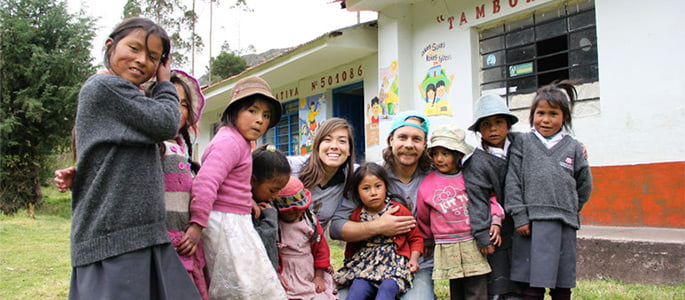 From the fall/winter edition of HC Today.
In June 2013, the Pacha Soap crew traveled to Peru to distribute 1,200 bars of soap and provide hand-washing education to the children of several remote schools in the Andes Mountains.
As part of its Raise the Bar campaign, Pacha Soap gives a bar of soap to someone in need for every bar that is purchased.
In July, they traveled to Rwanda to distribute soap at the Noel Orphanage Gisenyi and to research a sustainable soap factory project there.
With humble roots at Hastings College and flourishing through the love, labor and entrepreneurial spirit of its HC alumni founders, Abi Burrows '13 and Andrew Vrbas '12, Pacha Soap's world headquarters remains nestled in downtown Hastings and continues to extend its local and global impact.