Lottie (Fryer) Nilsen, a 1995 Hastings College graduate, was awarded the James H Nobil Professional Achievement Award for her actions with The Jewish Federation of South Palm Beach County in Boca Raton, Florida. Nilsen has helped the Federation by taking on challenges, going outside her box and persevering.
For more than 40 years, The Jewish Federation of South Palm Beach County has been coming to the rescue of those in need locally, in Israel and around the world. Nilsen has worked with the Federation for the past five years to collect endowment funds for her community, and has helped raise $77 million.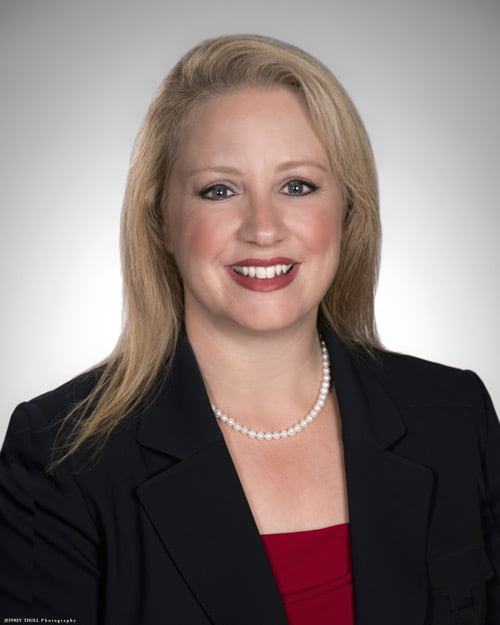 "It's extraordinary to be a part of a community that has the ability to raise that kind of money. It's a gift to see people have such a passionate commitment to be a part of the future," she said.
Nilsen has come along way since while working with the Jewish Federation. Five years ago she was in a position that wasn't quite right for her, but she moved outside of her comfort zone and was rewarded for it in more ways than one.
She was a print and broadcasting communications and English double major at Hastings College. From a very young age, she knew she wanted to go into journalism.
"It was a part of who I am. I wanted to ask questions, I wanted to write," she said.
After college, Nilsen went on to have a variety of jobs before she moved to Boca Raton. In her first years in Florida, she owned a freelance writing company and worked closely with many Jewish professionals across the city, leading her to build a social network through writing. When she was ready to let go of her company, she found that the Federation was a natural extension to her freelance work.
Not only has Nilsen helped her community, but she has helped Hastings College with her drive to help others. She is one of the 10 founders of Peer HIV Education Organization (PHIVE-O), as she saw it as a great opportunity to speak with her peers about topics that weren't always easy to talk about.
Her friends and professors at Hastings College influenced Nilsen's life and have helped her get to where she is today. She said she is still in touch with her professors after 25 years, and they are still pushing her to unlock her full potential.
Nilsen will continue to inspire many no matter what she does, as she's left her mark in Florida and certainly in Hastings, Nebraska.
By Courtney Hanson, a junior from Brookings, South Dakota, majoring in communication studies and philosophy and religion.