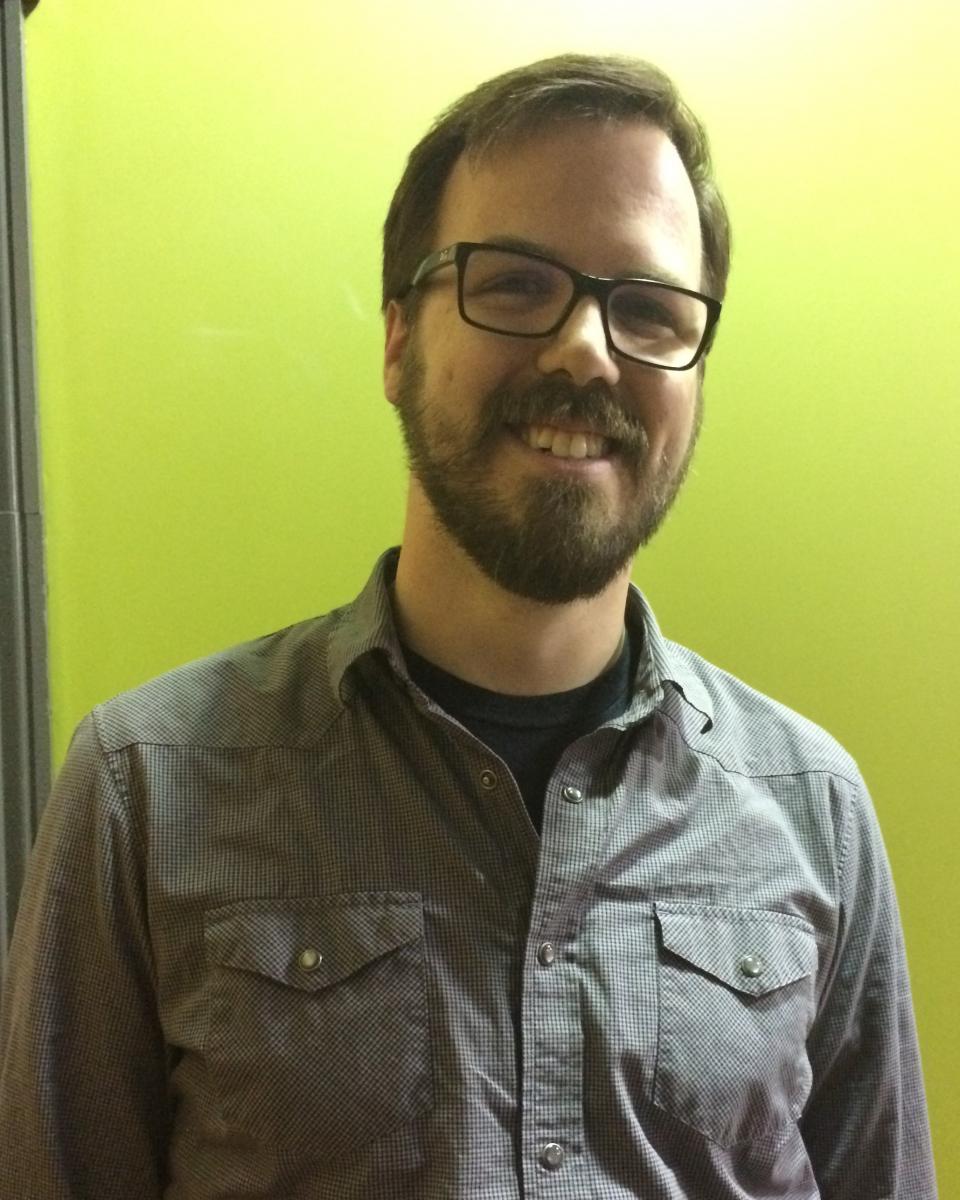 Hastings College alumnus Colin Sandall's musical Coffee Shop debuted on Thursday, April 9. Colin began writing the musical in 2005, while still at Hastings, and finished it in 2007. An early version of the musical debuted in 2007 with HC's Music Theater Ensemble. Dr. Chip Smith, Professor of Music, asked Colin if the Hastings College group could put it on again. Colin has reworked part of the musical for this year's performances.
Colin, a music student, who loved music composition and music theater, had a dream to write a full length musical. He had always wanted to do something big before leaving HC. Coffee Shop came into production so he could fulfill his dream of producing a musical and giving something back to Hastings College at the same time.
Colin said, "The plot stemmed from the character Ryan's first number 'Coffee Shop.' This did not come without great work and dedication. I spent as much free time as I could writing and polishing the show. I gave up most of my college breaks."
After two years of intense planning, writing and rewriting, the musical was done his final year at HC. Colin thinks of the musical as his last class at Hastings.
The love story all hinges on the first song in the number. The story is about the main characters deciding to take chances and make decisions not knowing the outcomes.
"This idea spoke to me at the time," said Collin. "This idea speaks to college students who are unsure about what is next in their lives."
After graduation in 2007, Colin spent a year in Japan, two years in Greeley, Nebraska, and now is in his third year teaching music at Ottawa (Kansas) Middle school. Colin keeps busy with the KC Improv Company, directing music. He would like to produce Coffee Shop in Kansas City or he might release it to high schools in the area. Colin is working on another musical; however it is just in the beginning stages. 
By Michelle Toukan, a senior from Central City, Nebraska, majoring in advertising/public relations