Laura McCarthy posts to social media sites more than 90 times a week. What some might call an addiction is actually McCarthy's job.   
The junior marketing and business double major works remotely as the digital production assistant for iProv in Little Rock, Arkansas. The position requires McCarthy to manage social media accounts for iProv's 35 professional clients.  
"My main responsibility is posting to each client's social media accounts and creating monthly search engine optimized blog articles for clients. I also get thrown random projects here and there," McCarthy said. "I do everything on my laptop from here in Hastings, and I Skype with the company once a week to check in."
McCarthy's part-time job bloomed out of her summer internship with the company in 2017. During her three months as iProv's web intern, she helped develop their social media strategy.
"Before I came, social media was kind of thrown onto different positions, and there wasn't much structure to their posting system," McCarthy said. "They wanted an intern to formalize their social media system, and it was the perfect job for a 20-year-old like me, who is on social media all the time. As I picked up more and more responsibility with the social media accounts, it took a lot of weight off the other employees and streamlined the system."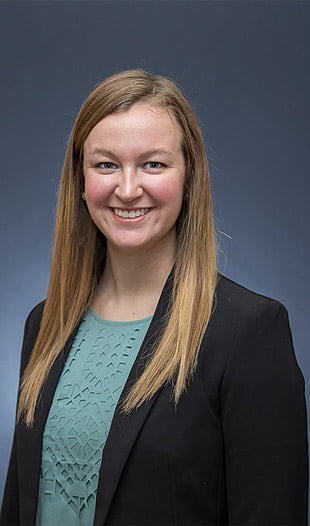 As McCarthy's internship neared its end, her bosses at iProv considered how they could maintain the company's commitment to its clients' social media accounts without bogging down other employees by redistributing her full-time responsibilities. The most natural decision was to promote McCarthy from intern to employee.  
"Throughout the summer we had talked about what was going to happen after I left. At the end of my internship, they asked me to continue working for them part-time. It just kind of worked out that I could keep doing all the social media for them," she said.
Unexpected opportunity
McCarthy nearly missed her chance to work with iProv, as she had initially accepted a marketing internship with a different company in Little Rock. Her journey to iProv began just two weeks before the start date of her original internship, when the company was bought out and her internship was canceled.  
"I was frantic because there was two weeks before summer started, and I didn't know what I was going to do," McCarthy said. "I decided to go to Arkansas anyway, just to spend a few weeks with my sister who lives there. We had packed up the car and were ready to go — and then I got a call."
Roxane Martino of iProv was on the the other end of the phone. She offered McCarthy the chance to interview for an internship with her company.  
Martino had learned about McCarthy through a series of recommendations. Although she hadn't personally met McCarthy, Martino was intrigued by extensive professional network that brought this Hastings, Nebraska, native to her attention.
"My sister and all of her friends were so excited for me to stay in Arkansas for the summer that they had started reaching out to all of their contacts to help me find an internship," McCarthy said. "Some of their connections were distant — people they had maybe talked to once or knew on Facebook — but everyone was vouching for me. They wanted to help me get hired."
McCarthy backed up the recommendations by detailing her previous experience in digital marketing. Most notably, she shared her experience helping launch the Hastings College Snapchat during an internship with the Hastings College Admissions Office the previous summer.
The cards fell in McCarthy's favor, and Martino hired her for the internship with iProv.
"I think the Snapchat launch really helped my case," she said. "At the end of the call, Roxane asked when I could start. That same day, I was in Arkansas and had moved all my stuff. I was there, and I was doing it."
McCarthy's last-minute internship with iProv "turned into something huge" in more ways than one. She discovered a field of work she loves, learned how to use her college education in the real world and embarked on the first steps of her professional career path.
For her, though, the true excitement came with the noticeable growth she experienced over the summer.
"When my mom came to pick me up at the end of the summer, she almost didn't recognize me; she said I looked like a different person who was more mature and confident than before. My professors say they see it, too," McCarthy said. " It feels like a light came one, and I finally know what I want to do for a living."
By Mallory Gruben, a senior from Eckley, Colorado, majoring in journalism