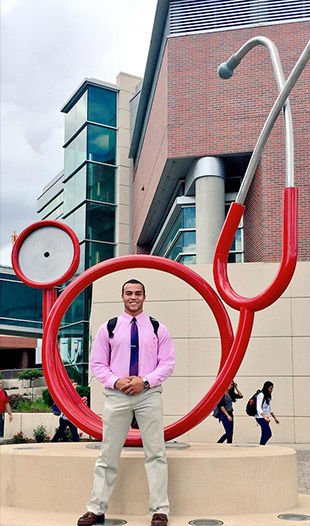 When he isn't playing football, strumming the guitar, jamming on the piano or studying biology, sophomore Anthony Cloyd from Omaha, Nebraska, is busy finding opportunities to set himself up for success at Hastings College and beyond.
This January Term (J-Term), Cloyd has secured an internship with the South Heartland Health District (SHDHD), a local governmental public health department located in Hastings, with the help of his advisor,  Dr. Amy Morris, Professor of Biology and Chair of the Biology Department.
"I knew I wanted to do an internship, but I wasn't sure what kind I wanted to do," Cloyd said. "I started looking one day, and Dr. Morris emailed me the link to the SHDHD application and told me that this would be a good opportunity for me."
Cloyd, whose main interest is cancer research, said he took the position to see another side of medicine.
Public Health Internship
"The internship at SHDHD is a public health internship, and public health is a completely different career path than the M.D. route I am planning on taking," Cloyd said. "So I was a little skeptical at first, but [Dr. Morris] told me that since I had already shadowed some physicians and did the Summer Medical and Dental Education Program (SMDEP) last summer, I should consider looking at medicine from a different perspective."
During the internship, Cloyd's main responsibilities will primarily be collecting research for a skin cancer research project SHDHD just received funding for.
"As of now, I am responsible for finding evidence-based research showing specific examples of interventions that changed sun-protective behavior among participants," Cloyd said. "Eventually, we are going to compile all of this data to find out which means of intervention were the most effective among participants."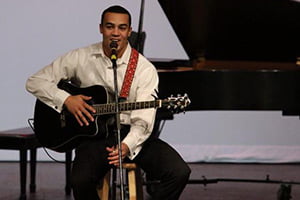 Once the information is compiled, Cloyd said the research would be used to craft messages to children and adolescents so they improve their sun-protective behaviors to help lower the risk of skin cancer in their adulthood.
With the internship, Cloyd will come one step closer to his dream career as an oncologist.
"I have an affinity for cancer research," Cloyd said. "From a biological standpoint, I think everything about the disease is fascinating; everything from how a single cell becomes cancerous to how far we've come with diagnosing/treating it in the last 30 years, it just amazes me."
In addition to interning at SHDHD, Cloyd also spent six weeks of his summer between his freshman and sophomore years studying in the Summer Medical and Dental Education Program (SMDEP) at the University of Nebraska Medical Center (UNMC) in Omaha, Nebraska.
With SMDEP, Cloyd received intensive and personalized medical and dental school preparation, as well as continued development in science and math, clinical experiences, career development, learning and study skills seminars, and financial planning workshops.
In the classroom, Cloyd has been able to flourish, maintaining a 4.0 GPA every semester since he began at Hastings College.
Beyond academics, Cloyd has also been able to get himself involved in many other groups and clubs, transforming him into one of the most well-known and well-respected student leaders on campus.
The Hastings College experience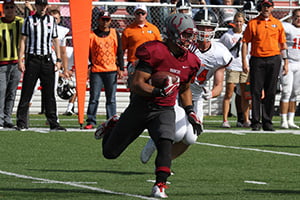 "I can't define Anthony by just one characteristic or area of influence. Beyond his classroom success, which is impressive, he's active on the field, in peer education, New Student Days planning and other campus activities," Dan Peters, the Associate Vice President of Student Life at Hastings College, said. "His work across so many areas of campus is what makes a student like him so impactful."
Peters said that Cloyd's work ethic, determination and leadership have demonstrated what a student can accomplish at Hastings College.
"Anthony is a model of what the student experience at Hastings College can be," Peters said.
Cloyd, who will graduate in the spring of 2018, said that Hastings College has helped prepare him for the real world, both academically and as a person.
"The amount of resources that Hastings College provides for us is ridiculous, it's just a matter of taking advantage of them," Cloyd said. "It's really easy to get involved on campus and having a class with only 20 students, as opposed to 200, has allowed me to develop more personal relationships with all of my professors. You can tell that they not only care about your success, but they care about you as a person as well."
Written by Joe Brown, a sophomore web communication design major from Omaha, Nebraska