By researching patients with chronic obstructive pulmonary disease (COPD), Hastings College senior Megan Kaiser has found the skills she wants to incorporate in her practice as a future physician.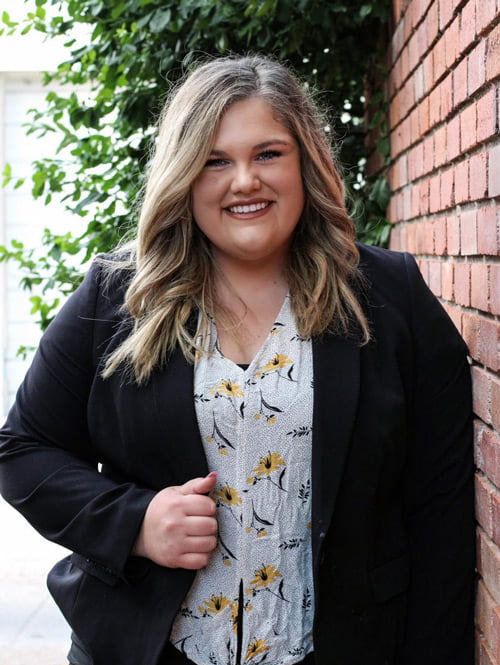 Kaiser, a biology major from Sterling, Colorado, is interning for the University of Colorado–Denver in the department of family medicine. She travels to clinics across Colorado to meet with patients and gather data about their lung health by doing lung measurements and taking in various information about their medical history to include in an online database.
She said her favorite part of the job is fostering relationships with patients and hearing their stories about life—because everyone is unique.
The research project has taught Kaiser the importance of research-based medicine and how crucial it is to incorporate that into the care of her patients.
"Incorporating research-based medicine will ensure that I give my patients the utmost care in the future," she said.
Kaiser was accepted into medical school during her junior year at Hastings thanks to an early admittance program at the AT Still University Kirksville College of Osteopathic Medicine. The program starts in the summer of 2020, following her graduation from Hastings College.
She said her professors helped shape her pathway to become a physician through the one-on-one care they give. She said every professor has cared about her and wants her to succeed.
"My favorite thing about Hastings College is how personalized the experience is. They cater to each student on a personal level to guarantee each student's success," she said.
Kaiser is heavily involved with several academic honoraries, tour guiding and serves as secretary for student health advisory council (SHAC). She has learned many leadership skills through her various involvements.
"Being able to lead within the classroom and outside gave me the confidence and abilities to lead in my internship," she said.
By Courtney Hanson, a junior from Brookings, South Dakota, majoring in communication studies and philosophy and religion.