When education major Jordan Graviette first applied to shadow teachers at Summerfield Crossings Elementary School in Florida, she didn't know what to expect.
"The school is a lot bigger than the schools in my hometown, Hastings (Nebraska). Summerfield has over 1,000 students and I didn't know what it would be like to work in such a large school," Graviette said.
Graviette spent J-Term working with 3rd and 4th grade teachers at Summerfield Crossings, an elementary school in a suburb of Tampa, Florida. "When I graduate I want to work in Florida, so I thought it would be a really good experience for me to teach there, even if it was only for a few weeks," she said.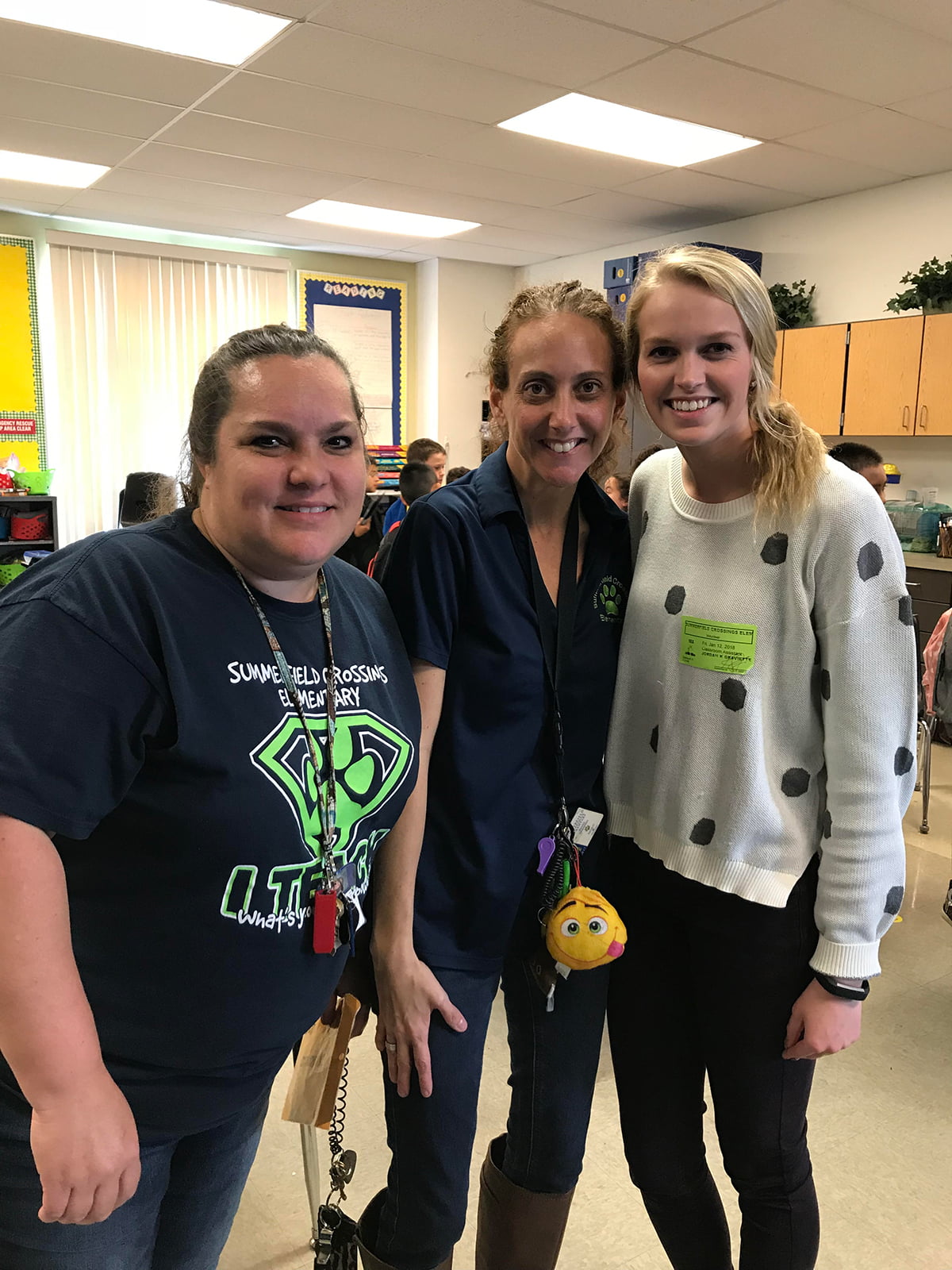 "There is a difference between teaching in Florida and teaching in the Midwest, so going and seeing that was really important," she said. Graviette hopes to teach English as a second language, and found that working at Summerfield encouraged her to continue following that dream.
"In the spring I took an English as a second language assessment, and it think it's really rewarding to see the growth. In ESL you get to see the growth immediately," she said.
While at Summerfield, Graviette learned about alternate assessments, and how these types of assessments give students in larger schools more individualized attention.
"They would do math tests where students wouldn't sit down with a pen and paper, but they would sit down with the teacher and do math problems with popsicle sticks. It gives students a chance to show that they understand the information," she said.
With some help from the College's Career Services office, Graviette was able to set up her time at Summerfield. "I found out I could do this through Career Services, but I had to find which schools I would want to work in and apply, and I had to do my own background checks and set up who I would work with in the classroom."
It was a good experience, she said, adding that it's something that Hastings College works really hard to make happen. "We have a lot of resources at Hastings College that other schools don't have," she said, "and all of our professors are willing to help set up experiences like this."
By Anna Weber, a 2018 journalism graduate from Lincoln, Nebraska