Attending college classes and participating in real-world business exchanges can be considerably different. Hastings College senior Miranda Muhs, a physics major from Omaha, Nebraska, discovered this after taking part in a summer internship last year with Wellhead Electric in Sacramento, California. Now back for a second summer with the company, Muhs is able to build further upon what she learns in the classroom with what she learns through her internship.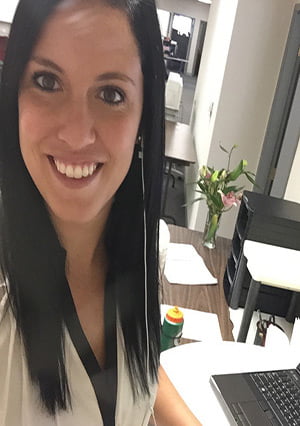 Wellhead Electric has many power plants and sells energy throughout California.
"Sitting in the classroom isn't the same as sitting in on a meeting," said Muhs. "What you learn in the classroom and the technical side are one thing, but when you put those ideas out in a room full of business people that deal with money all day, it creates a whole new dynamic by trying to make ideas match budgets."
With the help of Dr. Jim Dugan, Professor of Physics, Muhs was able to find a connection with Wellhead Electric and experience how exactly the classroom setting and the business world are different. She said one of the most notable differences is not being able to raise your hand and ask questions about what is going on.
"There is so much value in being able to learn on the fly and use context clues to figure out what is going on," she said. "Then, on the other hand, it feels so exciting when you're sitting in a meeting and you are following the entire thing because they're talking about something you learned in class or on the job. The classroom is more technical, while in the meetings, you just have to have an idea of what something is in order to understand why it's relevant and important to the bigger topic. Subjects in the context of a particular industry are much different than learning all the little details in a classroom."
As a second year intern, Muhs does a variety of work for Wellhead Electric including making AutoCAD drawings (a computer-based blueprint) for site plans, organizational paperwork and visiting power plants. She also has participated in a solar power development project.
"When I decided to major in physics, I had the end goal of engineering in mind but I had no idea which kind," Muhs said. "After my first summer here I learned that I actually want to do project management, which is a combination of engineering and business. It was such a learning experience to see the two worlds come together."
One way Muhs sees engineering and business come together is through watching engineers work with other companies involved in a project. She said they are constantly playing two roles of business negotiator and engineer planner. As an intern herself, the work she does falls into both categories as well.
"I'm doing the as-built drawings for one plant, but organizing and tracking down the legal files for another," she said.
Muhs has been able to learn about engineering through much of her work as an intern but she has also had the chance to learn more about business by sitting in on their meetings.
"I do the drawings and see actual plants, but then going into the meetings I see how many things you have to think about on the business side," she said. "There are so many permits to get and tests to run, as well as making a budget for both time and money."
Muhs said it is encouraging and motivating to be able to see what she has learned in the classroom being used in her internship and to see that what she has learned is applicable in the "real world."
By Amanda Miller, a senior from Woodland Park, Colorado majoring in journalism