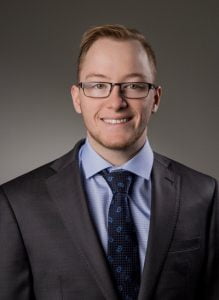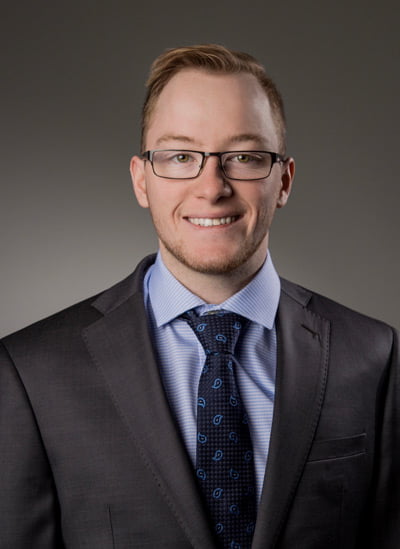 It has been said that what happens in Vegas, stays in Vegas, but don't tell that to Hastings College senior Thomas Schnase. The marketing and hospitality major from Hastings, Nebraska, can hardly contain his enthusiasm as he talks about his 2019 summer internship at Caesars Entertainment in Las Vegas, Nevada.
"I am grateful to have had this opportunity, for all the connections and people I interacted and worked with and for the experience of living somewhere else and working for a big corporation," he said. "I learned a great deal about my chosen field and living life."
Schnase worked in catering and convention services at Caesars Palace, Bally's and Paris Las Vegas hotels and casinos. Caesars Entertainment owns properties across the U.S., including Harrah's and Horseshoe Casinos in Council Bluffs, Iowa, and a few in Europe.
"I applied for this internship online and was one of two students hired out of a pool of 1,900 applicants. Caesars Entertainment normally hires students from the University of Las Vegas, which is where the other intern attends," Schnase said.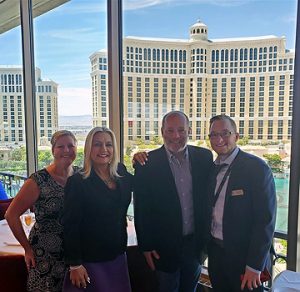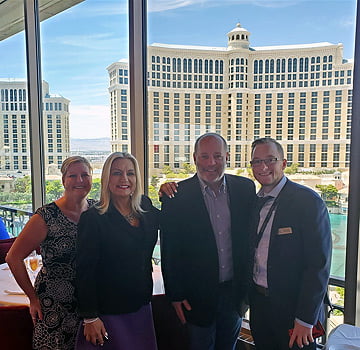 Although Schnase interned in a city known for its glitz and glamour, he focused on the behind-the-scenes operational tasks that keep Vegas running smoothly. During the 10-week internship, Schnase worked alongside managers and assistants and had various job shadowing experiences with teams from convention set-up, general reservations, revenue management (setting room rates), marketing, sales and banquet services. He was even asked to give two presentations.
"I found I love convention services, and I want to go into this field when I graduate," he said.
In his convention services role, Schnase met a few famous people, such as media personalities Glenn Beck, John Stossel and Kevin O'Leary.  He also job shadowed the 50th Annual World Series of Poker and hopes to be invited back in late April to help with the 2020 NFL draft event.
Schnase made the most of his time in Vegas, collecting more than 100 business cards from bosses, managers and assistants. He even got a few job offers from Vegas professionals who, no doubt, saw his strong Midwestern work ethic in action. Told he could work four or five days a week, whichever he liked, Schnase chose the latter.
"I was determined to maximize my experience there and always worked five long days," he said.
By Joan Primrose, an administrative assistant with the Department of Business and Economics.