Alli Kennon dreamed of working in city government. A year ago, the Hastings College student fulfilled that dream through an internship with the communications team for the City of Lakeville, Minnesota. This summer, she returned to Lakeville with a different goal: to enact change in the community through increasing the connection between citizens and city hall officials.
Last summer, Kennon was responsible for growing the City of Lakeville's Instagram account from 200 followers to more than 1,000 in three months. She had set this goal for herself, even though it seemed out of reach to most. However, her ability to set a goal and achieve it has helped her this year.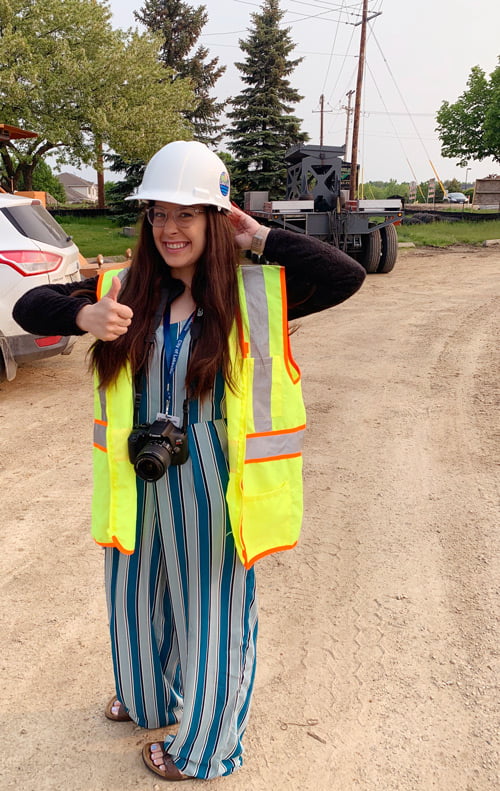 "I'm now able to take on bigger projects because of how I established myself in the office last year," said Kennon, a senior communication studies major.
This summer, Kennon's goal is to start a city podcast. The podcast will include different organizations and businesses who grew and worked their way up in Lakeville. They plan to also do questions for the city, like how they choose what companies that come in, to how they decide what roads to fix and so on.
The podcast is an opportunity for the community of Lakeville to understand their government officials further, as many people see them as these big people, but they are the same people you see at daycare picking up your children, at the grocery store or a neighbor across the street.
"The podcast is a way to build the community and to connect the gap between the people and the city officials," Kennon said.
Kennon said she believes working with city government is something everyone should try to do at least once. She believes most people don't really understand what their city officials do and why they do things, but said she's learned they're just regular people who try to do the best things for their community.
"It's so valuable to understand how your government works and how you can personally help your community while ultimately bettering yourself," she said.
Tierney Helmers, communications manager for the City of Lakeville, believes in having interns to bring in new ideas and perspectives to any workspace. She said Kennon had an immediate spark when she walked into her interview, and she brought qualities and values that matched the team and the city.
Kennon said her time at Hastings College helped her in the interview process because of the interpersonal skills she has gained through talking to her peers and professors because of the community that the campus has. She is also an active competitor on the forensics team, which plays a big role in making her the confident woman she is today.
She is also part of College Acquaintance Rape Educators (C.A.R.E.), which she also gave her an edge.
"Because of my time with C.A.R.E. I no longer have a hard time talking with people I might be intimidated by, which has helped me to talk with people in city hall," she said.
By Courtney Hanson, a junior from Brookings, South Dakota, majoring in communication studies and philosophy and religion.