Four Hastings College graduates who were influenced by the sense of community they felt on campus are seeking lives of service through seminary school. Mandi Hawthorne '19, Eboni Nash '19, John Rohweder '19 and Kailen Soncksen '18 all aim to follow their passion of helping others the way Hastings College helped them.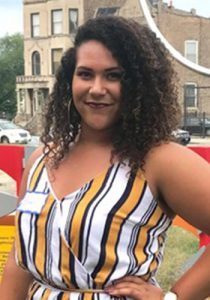 The on-campus non-profit Food4Thought helped inspire these students to be more active citizens in their campus communities. Nash said her experience with the organization largely influenced her call to service. She served as its director and helped coordinate events on campus and in the community.
"It was humbling to take others stress away by providing families with food so they didn't have to worry about where their next meal would come from," she said.
Nash is attending Harvard Divinity School with an emphasis in mass incarceration and black liberation, and her end goal is not to become a minister but rather to use her education in a field related to incarceration. The Bronco Award winner initially majored in psychology, but graduated as psychology, sociology and religion triple major.
Former religion professor, Dr. Dan Deffenbaugh, also influenced all four students by pushing them to try new things outside of their comfort zones.
Nash said Deffenbaugh inspired her to apply to Harvard Divinity Exploration program, which allowed her to visit Cambridge, Massachusetts, to see what getting a masters there would look like.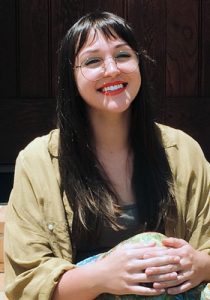 "It feels like seminary school is where God is calling me to go, and He's opened the doors toward that path," Nash said.
After a nudge from the same professor, Soncksen completed a year of service at Casa Marianella. She worked as a case manager, operations coordinator and donations coordinator at the homeless shelter for immigrants, asylum seekers and refugees in Austin, Texas.
"Deffenbaugh suggested I do a year of service and beforehand I wasn't sure if I wanted to go to seminary," Soncksen said. "My year of service solidified my call to ministry."
Deffenbaugh was not her only influence, as she was also a director for Food4Thought. She said it further developed her interest in service. Both ultimately led Soncksen to attend the Austin Presbyterian Theological Seminary to earn a masters in divinity.
Hawthorne is also attending school in Texas, at Perkins School of Theology at Southern Methodist University in Dallas. She became interested in attending seminary school after working for Micah Corps last year.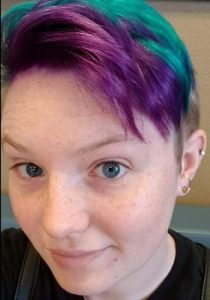 Micah Corps is a program through the Great Plains United Methodist Church and is based on the Bible verse Micah 6:8: "Do justice, love kindness and walk humbly with God."
In her second year with Micah Corps, she has helped expand the program's social justice focus by working more closely with a church community in Topeka, Kansas.
Hawthorne said seminary school originally felt out of character for her. She entered college aspiring to be a veterinarian but quickly realized that wasn't the right career for her. She then jumped into sociology with an emphasis in peace, justice and social change.
"A big part of my faith is to care for others whenever and however I can. The whole community of Hastings, the College and the town made me feel welcome, and that I could make a difference," she said.
Hawthorne was also a co-director for Food4Thought at Hastings College, and she said it helped her use her faith to make a difference in the community—something she will continue to incorporate in her life.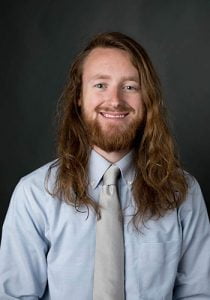 Rohweder is attending Kenrick Seminary in Saint Louis, Missouri. He said Hastings College helped the decision to go to seminary school become a reality for him. It had always been in the back of his mind, he said, but Hastings College solidified it.
When he began to apply to seminary schools, he was originally a mathematics major, but wanted to take philosophy and religion classes to prepare for his next step. To adjust to his need, he worked with faculty to design a personalized major called applied reason and logic, which mostly consisted of mathematics, philosophy, religion and some psychology.
Some of his most impactful experiences at Hastings College involve talking with professors and coaches to gain a more in-depth insight into life as we know it, faith and the correlation between the two. He said Dr. Ali Beheler, Dr. Dan Deffenbaugh, Rev. Damen Heitmann, Dr. Travis Feezell, Dr. Doyle Daiss, Dr. Bruce Batterson, Dr. Robert Babcock, Dr. John Schneider, Dr. Mark Hall, Dr. Bobbi Buchholz and coaches Comron Yazdgerdi, Travis Bronson, Mark Gueswell, Matthew Buttermore, Brett Wells and Bill Gavers were vital in helping him to arrive at the position he's in.
He said they helped him find answers to the questions he had on Christianity, develop a deeper appreciation for his faith and find many communities on campus.
"The sense of community on campus and the respect for different lifestyles, opinions and viewpoints were transformative for me," Rohweder said.
By Courtney Hanson, a junior from Brookings, South Dakota, majoring in communication studies and philosophy and religion.