At only 26, Blake Bowland isn't your typical Ringland Society member. He's a millennial in the early stages of his career. He's engaged to be married next summer. He enjoys snow skiing, concerts and hiking. And his hair doesn't have a trace of gray.
But for Bowland, joining Hastings College's society for planned givers was the right thing to do.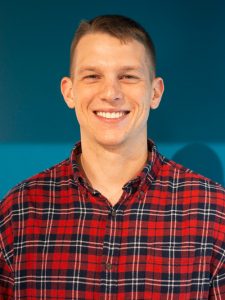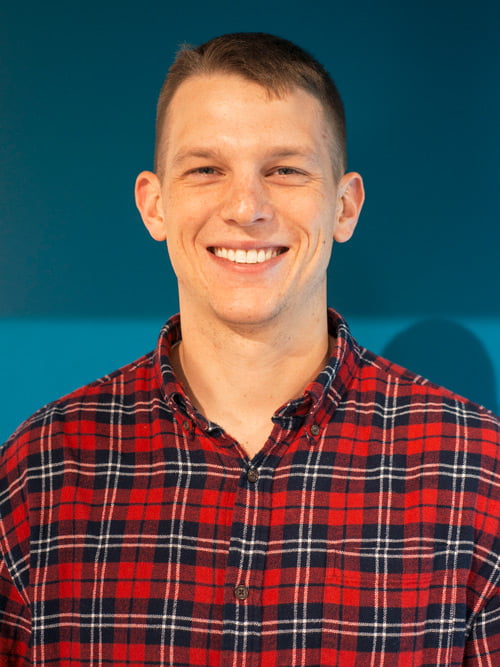 "My years as an undergrad at Hastings College were such a transformational time in my life," said Bowland, a 2015 alumnus who manages an Owner Support Team at Evolve Vacation Rental in Denver, which helps people with vacation homes list their properties online and manage bookings. "I want to give back to the institution that made me who I am today so others can have a similar experience."
Becoming a member of the Ringland Society doesn't require a high net worth or complex financial strategies, said Mike Karloff '81, associate vice president for trusts, estates and planned giving. Like Bowland, young alumni can simply designate a portion of their life insurance to their alma mater.
"When graduates start their jobs, one of the first stops is the human resources office to fill out employment paperwork," Karloff said. "If life insurance is one of the benefits, alumni can designate the Hastings College Foundation as one of the beneficiaries. It can be for five percent, or 10 percent or more. The amount doesn't matter. It's all about leaving a legacy for the students who come after you."
Even as he traverses life changes typical for a millennial—entering the workforce, planning a wedding and budgeting on a young professional's salary—Bowland said that becoming a Ringland Society member was simple and financially painless.
"Joining the Ringland Society isn't too difficult. It took just a small amount of effort to add Hastings College as a beneficiary on a life insurance policy already provided by my employer. Plus, it is a super easy way to give back without parting from much-needed income at an early point in your career," Bowland said. "If nothing else, it will make you feel good and foster a philanthropic mindset, which I believe the world could use a little more of!"
A summa cum laude graduate with a major in marketing, Bowland said he received an "incredible education" at Hastings College under the tutelage of Dr. Carol Meyer and other professors. He played on the golf team, participated in the Student Association and created lifelong friendships. He wanted to give back to the place that made such a positive impact while launching him successfully into a career.
Alumni like Bowland who have included the College in their planned giving should notify the Hastings College Foundation so their names can be added to the 325+ members of the Ringland Society, Karloff said. Named for the College's first president, The William F. Ringland Society offers a variety of options for alumni and friends at all stages of their financial lives. The society recognizes those who have:
Made Hastings College a beneficiary of their estate through wills or life insurance
Created a permanent endowed fund
Entered into an irrevocable life income charitable gift
Bowland said he hopes other young aluni will follow his lead in "making a habit" to give back to Hastings College, not just to the Ringland Society but with annual gifts as well.
"I try to give what I can on an annual basis in donations and hope to increase the giving amount in time," he said. "I think it's important to reframe 'supporting HC' as not just being about giving to the organization in a brick-and-mortar sense, but also helping fund a well-rounded education for thousands of students, which will have a small but mighty ripple effect through society."
By Judee Konen '85, Associate Vice President for College Advancement