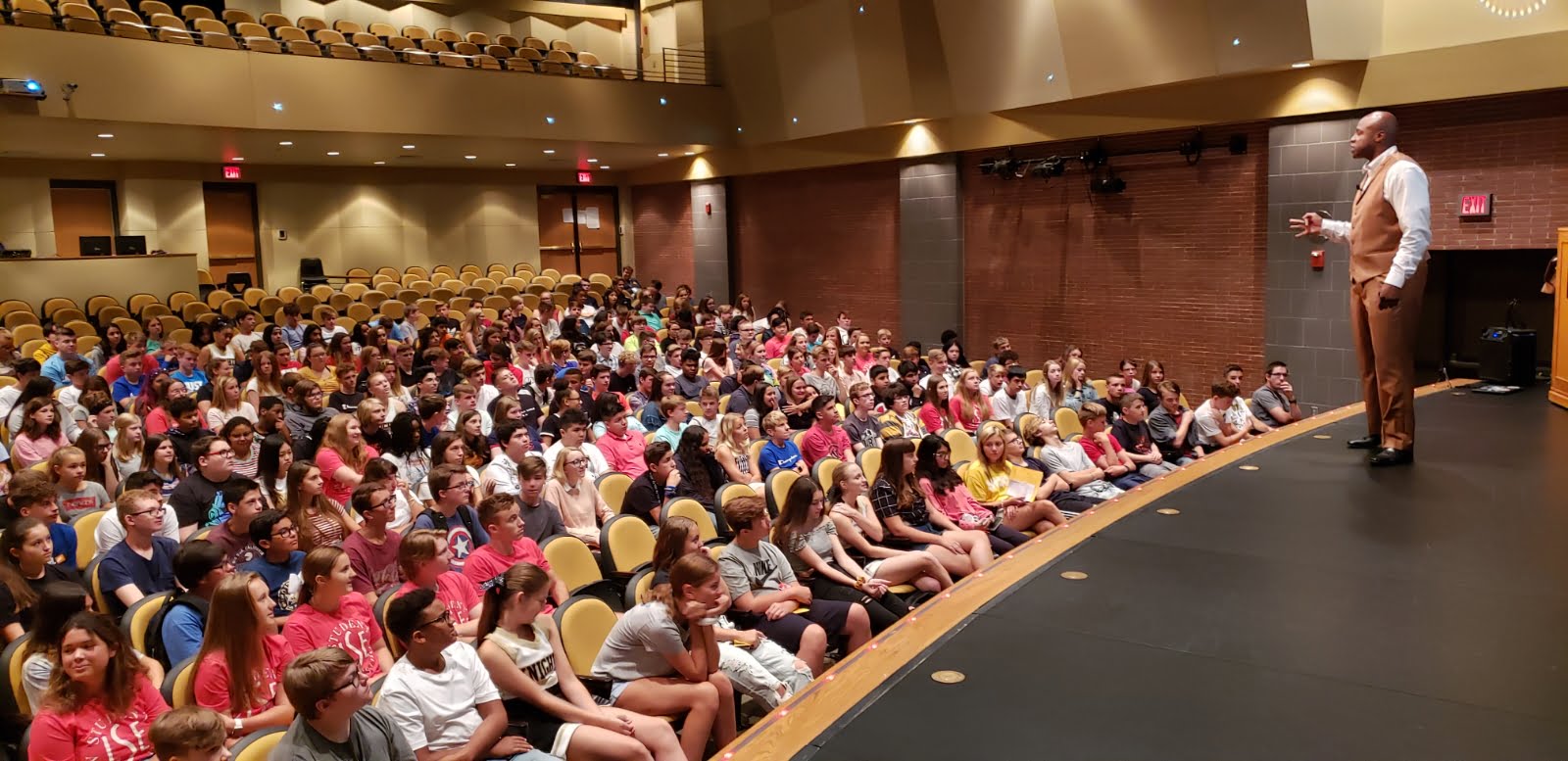 Pete Ferguson '96, coordinator of the Youth Development Team at Lincoln (Nebraska) Public Schools, has built a career lifting up and giving voice to underrepresented youth. He and his team counsel dropouts and youth affected by the juvenile justice system, locate resources for homeless students, ensure equity for scholars of color and make sure all students, no matter their background or life experience, can reach their potential academically and personally.
"Our pillars are to enrich, empower and advocate for our various scholars, many of whom have ability and all the potential in the world," said Ferguson, a 1996 Hastings College graduate with degrees in English and communications. "I don't use the term 'at risk.' A colleague of mine once said that every person is at risk of somebody not giving you a chance. That's why you need to have advocates."
The 6'3" former Bronco basketball star is a towering presence in Lincoln for his work in youth development and social justice. Last year, the Lincoln Journal Star lauded Ferguson as one of the community's "30 Most Influential Men." His numerous honors include the Fulfilling the Dream Award from the University of Nebraska-Lincoln for promoting the goals and vision of the Rev. Dr. Martin Luther King, Jr., the NAACP Community Service Award and the Lincoln Area YWCA Mentors and Allies Award.
While Ferguson appreciates the accolades, he is more interested in empowering others, especially the 43,000-plus students enrolled in Lincoln Public Schools. "It's an ever-growing, diverse district in regard to ethnicity, where students are from and languages spoken," he said. "Forty-five percent of students are eligible for the free or reduced lunch program."
In addition to managing six student advocates, Ferguson trains teachers and staff on diversity and oversees the Multicultural Equity/Diversity Cadre, a district-wide group of 35 high school students who represent and advocate for their peers.
Promoting diversity in the community
Fresh out of college, Ferguson sold advertising for "Froggy 98," a country radio station in Lincoln, and coached and refereed youth basketball. Seeing Ferguson's rapport with kids, a fellow referee encouraged him to pursue a career working with youth.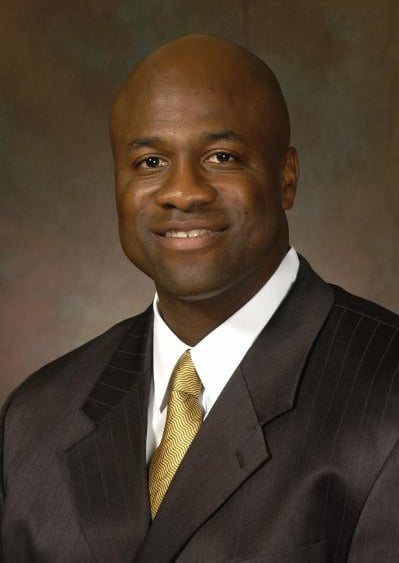 "I have to give him credit for reinforcing and seeing something in me that I didn't see in myself," Ferguson said.
After landing a position directing the Lincoln/Lancaster County Youth Advisory Council, Ferguson was case manager for Heartland Big Brothers Big Sisters and program coordinator and vice president of Leadership Lincoln, where he directed the Youth in Action Center and Youth Leadership Academy. He joined Lincoln Public Schools in 2009.
The son of a teacher and a military man, Ferguson has a work ethic and drive that compel him beyond the normal nine to five. Through his company BHS Productions, he speaks to and trains audiences ranging from 8th graders to corporate CEOs on diversity and inclusion, personal and professional development, leadership and athletics. (BHS stands for Brown Hornet Stinger, referring to the black superhero on the television cartoon Fat Albert. "When I was young, that was the only cartoon that had a person who looked like me on it," Ferguson said.)
For 22 years, Ferguson has helped coordinate and lead Lincoln's annual Rev. Dr. Martin Luther King, Jr. Youth Rally and March, which promotes King's life and dreams through positive youth action. Other community involvement includes speaking on behalf of the Alzheimer's Association in memory of his mother, who died from the disease last year, and coaching for and directing the Nebraska Supreme basketball program for 5th and 6th grade girls.
Ferguson's daughter Jaden, an all-state scholar-athlete for Lincoln Southwest High School, is now a 6'0" outside hitter for Northwest Missouri State volleyball. Spouse Stephanie Emry is a preschool teacher at Rousseau Elementary in Lincoln.
Building a foundation at Hastings College
Although initially uninterested in Hastings College ("I went because my mom fell in love with the school when we went on the tour," Ferguson said), he became a scholar-athlete and campus leader. He was a tour guide for the Public Relations Council and a resident assistant, elected Homecoming King his junior year and named to Who's Who his senior year.
The English and communications graduate counts among his influencers Dr. Darrel Lloyd, professor of English who died in November 2019, and Mike Trader '74, former head coach of the Broncos men's basketball team who serves as associate vice president for athletic development.
"For scholars of color, they not only made the connection as a professor and coach but formed meaningful relationships. They made sure that I and my peers at a predominantly white institution had an advocate even when we didn't realize we needed one," Ferguson said.
Trader remains a mentor and friend. Ferguson was a starter on the 1995 men's basketball team inducted into the 2019 Hastings College Athletic Hall of Fame, along with Trader. The team tied the College record for most wins in a season and reached the Elite Eight of the national tournament.
"I got the advantage out of Hastings College," Ferguson said. "I tell people it was the best fit for me. You should never close the doors on opportunities."
By Judee Konen '85, Associate Vice President for College Advancement