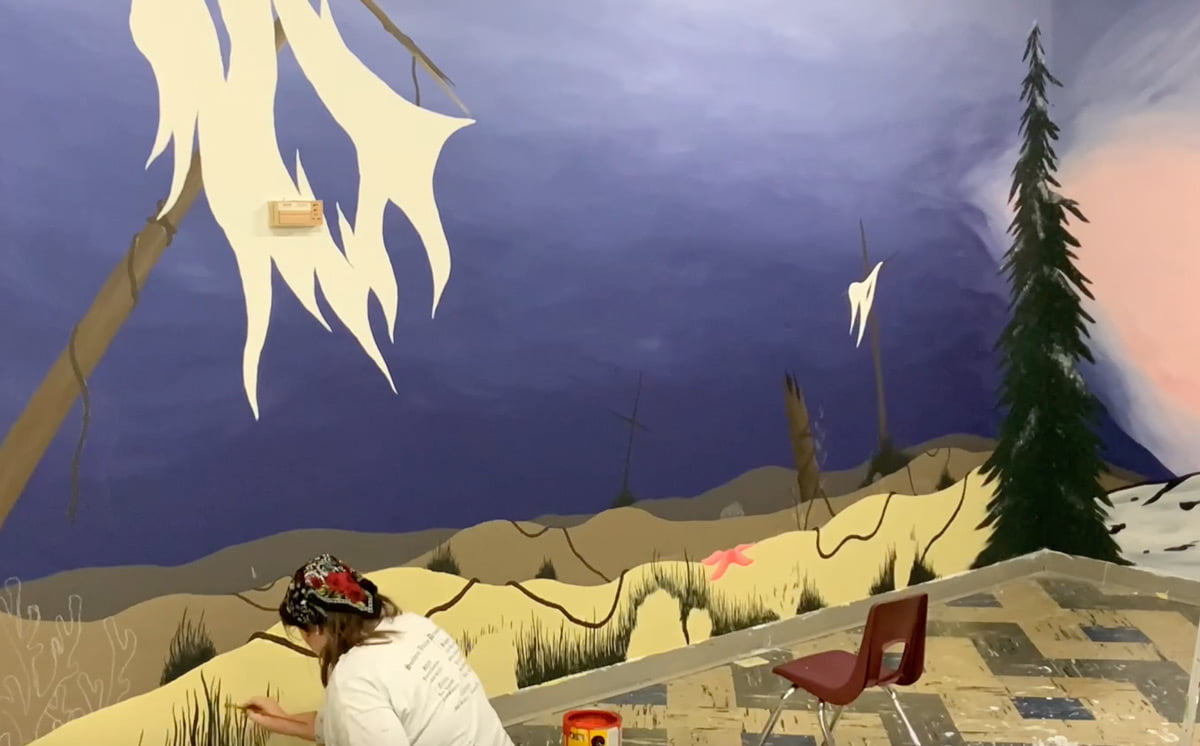 Savanah Ellis spent last summer in a basement.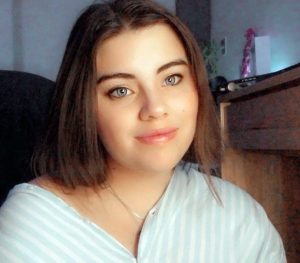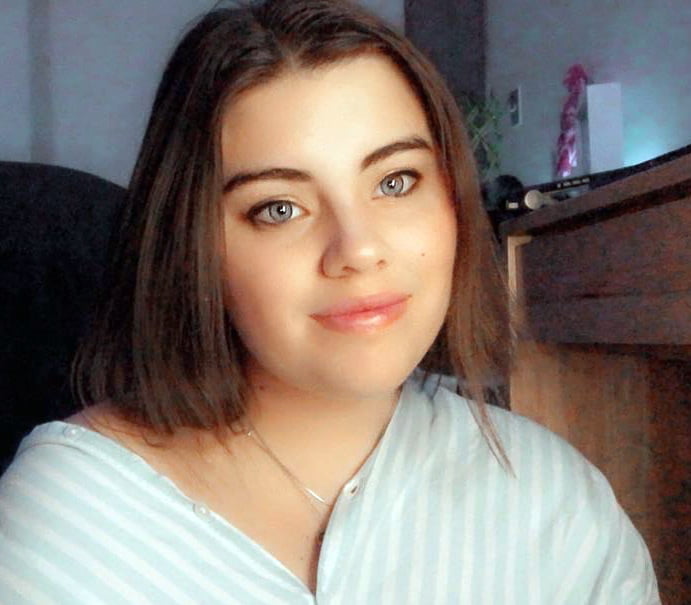 Painting for more than 100 hours in that basement, she was able to complete a full room mural for the Axtell (Nebraska) First Presbyterian Church. Ellis, who just finished her junior year at Hastings College, was approached about this project by her brother and church pastor Logan Ellis, after the church received a grant from the Nebraska Presbyterian Foundation to use for community engagement.
The church decided to use these funds to transform their basement into a gathering place for its youth, complete with a full room mural encapsulating the natural world. When her brother began to envision what the mural would be, she had the idea of making each wall different, yet related. With nature as the ultimate theme, each wall became a separate scene, including the ocean, mountains, forest, sky and finally, a simple sketch of the Last Supper.
Once a plan was in place, it was time to get to work. Ellis, who is majoring in art and international relations, started painting in May 2021, and made it her goal to finish it by the start the fall. Over the summer she often spent 14 hours per day, painting in seclusion.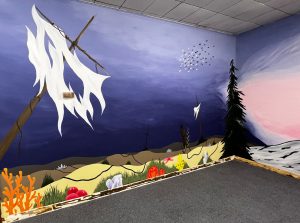 "When I work, I like to try and finish things in one sitting, even when that means working 14 hours straight. There were a lot of times I wanted to stop and I just couldn't, that's just not how my creativity works," Ellis said.
This isn't the first time that she has devoted herself to a large-scale project. Ellis discovered her artistic talent at a young age, and spent many hours painting murals throughout her hometown of Beaver City, Nebraska, as a high school student. These murals were done in collaboration with another student artist; some of their projects include a mural of the famous Great Wave at the Beaver City pool and a mural of a barn and pumpkins at the local pumpkin patch.
Murals require lots of time and dedication from Ellis, but seeing the effect that the finished product of her art has on other people always makes it worthwhile.
"Painting on such a large scale is both mentally and physically taxing, so if I am going to do it, I am doing it for a purpose. Since spending so long in the church basement painting and working, I became sort of detached from its beauty. It has been so rewarding for me to watch others walk in and see the church basement," she said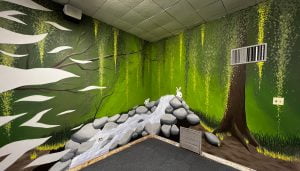 Ellis was able to experience this first hand by incorporating her mural into her Honors Capstone project. She held an art show in the church's social hall and invited members of the Axtell and Hastings College community to attend. Entitled Sonder, the purpose of her show was for viewers to see the artistic and personal growth Ellis has endured since coming to college.
"Growing up in a small town you know everyone, and you believe there is a specific way to do things. But when I came to college, I realized there are so many people who have so many different experiences that are all special to them. I've been thinking about this concept for awhile, and the progression of my work over the last few years really shows that."
This project has also been beneficial to Ellis's future career aspirations. With plans to become museum art curator, her job would be to pick the art pieces that are exhibited in art shows. This is exactly what Ellis got to experience when putting together Sonder.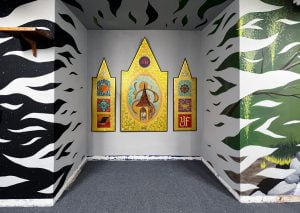 Ellis will be beginning her fourth and final year at Hastings next fall and plans to continue building her resume by participating in the Irish Fellows program during the fall semester. Hastings College students will spend five weeks in Ireland pursuing research and service learning related to their chosen field of study. Ellis plans to spend her time in Ireland working on another mural.
"Right now I am tentatively planning sister murals, so a mural in Hastings and one in Ireland. Ideally each mural will be about the other place, to show the connection between the two places," she said.
The chance to bring different cultures together through her murals is an exciting opportunity to incorporate both of her passions of art and international relations into one work.
Looking to the future, Ellis said she's excited to continue expanding her worldview and seeing that reflected in her art, a journey that grew during her time of learning and creating at Hastings College.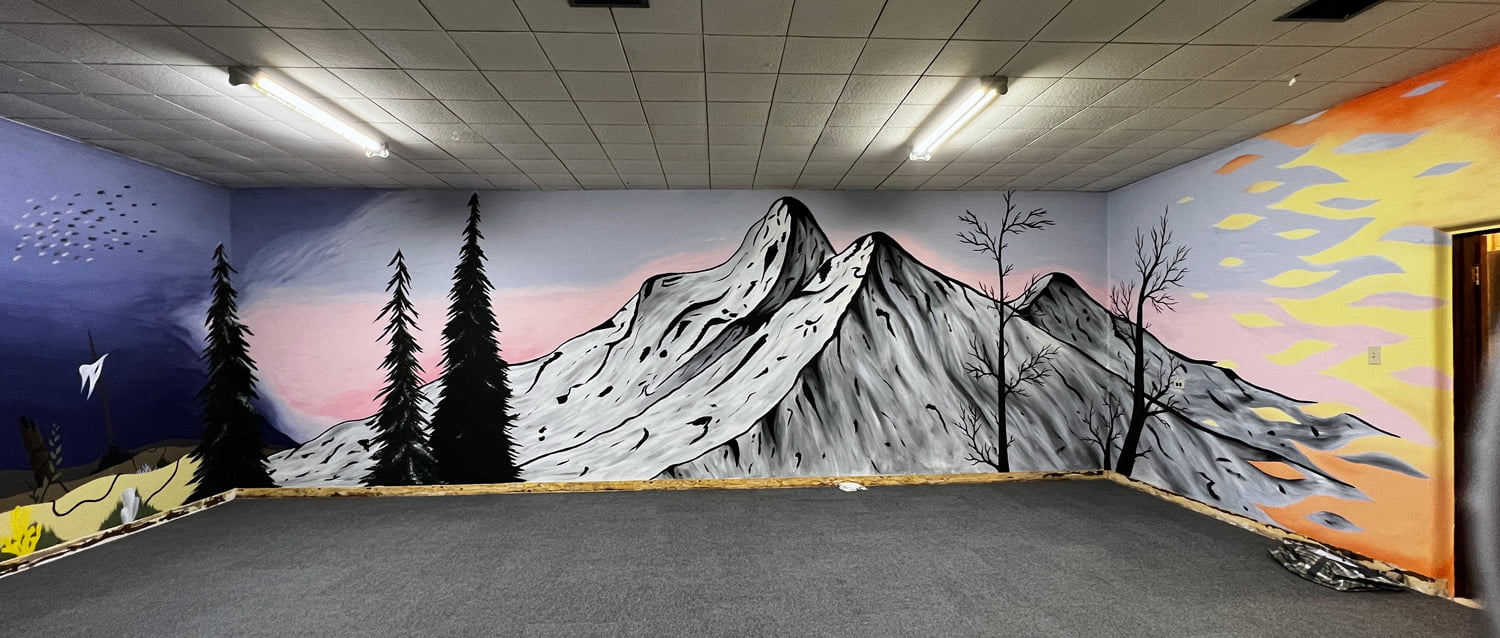 By Landry Hinkson, a sophomore communication major from Bazaar, Kansas.