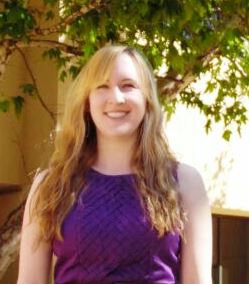 Living on three different continents and in three U.S. states by the time she was five, Kallan Picha, was exposed to traveling at an early age. This included five years in Germany during her childhood. She never anticipated she would return to Germany three different times during her undergraduate and graduate careers.
Hastings college alumna Kallan Picha recently accepted the job of Associate Director of Global Programs for the Pepperdine University Graziadio School of Business and Management. Kallan graduated from Hastings College in 2008 with an international business and German degree. Now retired Professor of German Joachim Wunderlich helped Kallan craft her own degree to suit her interests and goals. She attributes a lot of her success to the ability to be so individualized in her studies.
Kallan was happy for the opportunity to be able to immerse herself in a different culture with other college and graduate students. She gained a perspective that altered every aspect of her life including her studies and her career path. She also lived Austria, Northern Ireland, the Czech Republic and Belgium a.
After receiving her MA in European Studies and MPA in Comparative and International Relations from Indiana University in 2012, she started looking for a job in higher education with an international emphasis because she had gained so much from her travels. Before her current position at Pepperdine, she was the Assistant Director of European Studies at Indiana University. California was not on her radar initially, but the draw of a larger city led her to apply for the position.
Kallan's love for working with students led her to a career in academia. Higher education administration gives her a chance to do a little bit of everything.
"I enjoy the opportunity of advising, research, communications, marketing, and accounting – and to utilize my liberal arts education," Kallan said.
By Michelle Toukan, a senior from Central City, Nebraska, majoring in advertising/public relations