"Alright class, can I have you sing these notes for me?" Hastings College music education major Allisa Buck asks high school students in a music classroom at Harvard Public School in Harvard, Nebraska. She then leads the Harvard Harmony Choir through warm-ups.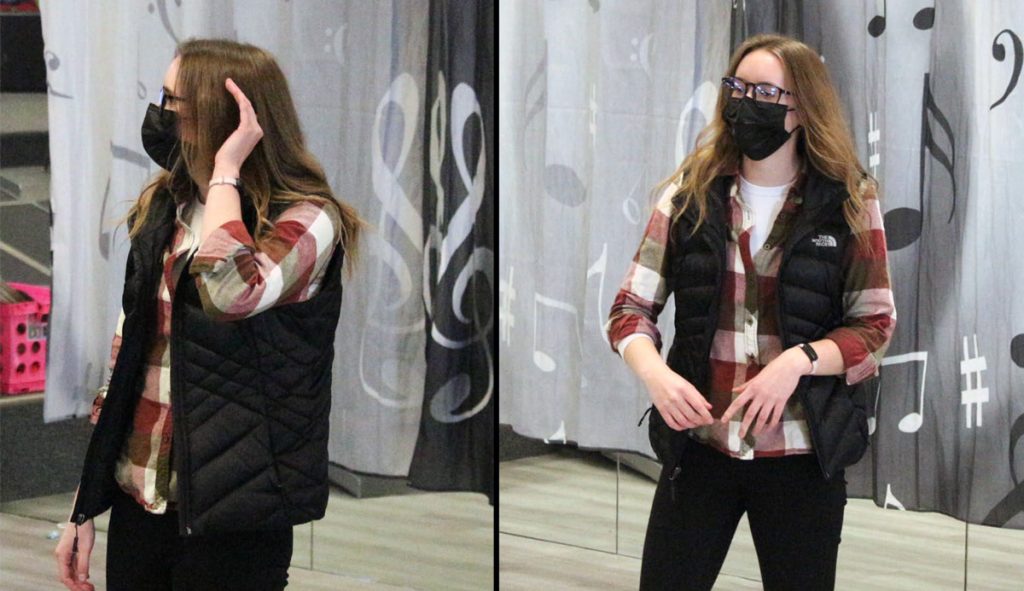 At the start of her spring semester, Buck began student teaching and assists in the high school music department, and helps teach elementary and middle school music at Harvard. She also assisted her corresponding teacher, Blake Thompson, in the musical auditions for the school production of "Cinderella." Thompson is an assistant principal and head of the music department at Harvard Public School.
Buck, a senior, grew a passion for music after her mother began playing piano at 25. She said her mother learned along with her and inspired her to continue pursuing it. In her hometown of Shelby, Montana, Buck played percussion for her fifth-grade band class and discovered her interest in teaching.
At Hastings College, Buck came on a volleyball scholarship, but music soon became her focus, and she continues her passion for music through piano, percussion and the ukulele.
"I chose Hastings College because it gave me the opportunity to do volleyball and music at the same time, which many other schools I was interested in did not provide," she said.
Buck will continue student teaching at Harvard Public School until she graduates in May. After graduation, she said she plans on staying in Nebraska or moving back to Montana to teach at a smaller school.
"I've always said that I wanted to teach elementary music, but I really enjoy teaching high school right now. So I hope to go wherever the wind takes me," said Buck. "I enjoy the people in Nebraska and I am thankful for the opportunity to teach at Harvard because the staff and students are so supportive."
This was adapted by an article in the Harvard Public School's newsletter "The Chirp."