Bronco Buddies, started a year ago by education major Michaela Bailey, seeks to connect students at Lincoln Elementary School in Hastings with college student mentors.
Last year, student athletes would visit and play with Lincoln Elementary students at lunch and recess. This year, the program looks different, as it shifted to a pen-pal program with students writing back and forth to create a relationship through letters — and more than 50 college students signed up to write letters.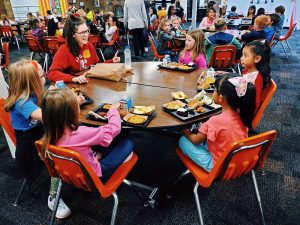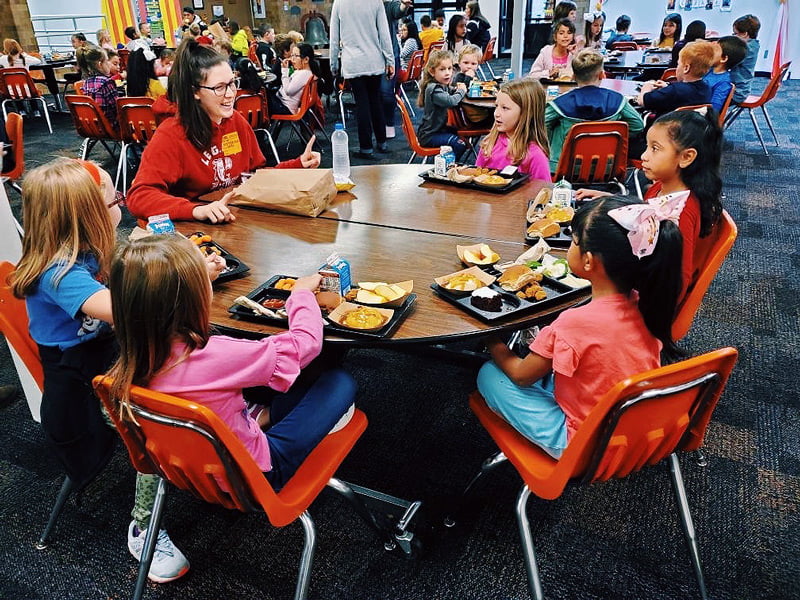 Bailey and Laura Hurley, director of student athlete development, said they were thrilled with the amount of responses for the pen pal program.
"I was a little worried, I didn't know what the response would be just because it was a change because people really enjoyed going," Hurley said, "but the response has been amazing."
After her junior year education clinical, Bailey realized how essential it is for students to have strong role models and make connections. So, Bailey worked closely with Hurley to create the program in 2019 to increase those connections.
"I saw how powerful it was for me as a college student going in and forming those relationships with students," Bailey said. "I knew that students were craving more relationships and were looking for role models."
Her connection with the students inspired her to develop a way to get other college students involved and created the Bronco Buddies Program. Hastings College students started visiting students during lunchtime so they wouldn't take away class time, and it allowed students to be themselves. She connected Hurley to get student-athletes involved.
"Last year we had 30 college students that were broken up into two lunch periods," Hurley said.
Volunteers were given a sack lunch so that they could eat with the students, then join them for recess. College students would visit every two weeks, but due to the popularity of the program, Bailey said that students wished they could visit every week.
"I would have kids at school ask me, 'when are your college friends coming?' It became something the students looked forward to, and the teachers loved it because of the positive relationship they created," Bailey said.
Due to COVID-19 restrictions, Hastings College students cannot attend the school in person this year. So the program took a pen-pal approach.
"The inspiration I got for pen pals was actually from a student. …Last year when our women's soccer team was going to nationals, one of the students…had written a letter to his Bronco Buddies on the women's soccer team wishing them good luck and saying that he loved getting to play with them at recess," Bailey said. "I thought that if a student took the initiative to do that on their own, how cool would it be if we gave college students the opportunity to write back?"
In addition to the connections that can be built through letter-writing, the pen pal program has many educational benefits. Students will have more practice with reading and writing skills and the teachers and students at Lincoln are all enthusiastic about the program.
The program was first directed towards student athletes so they could have more mentorship roles but is now open for all Hastings College students to join in.
By Lindsey Pratt, a first-year student from Denver, Colorado. This story originally appeared in the Collegian.