Brooke Appelhans '16 dreamed of being a dentist since she was a little girl, which led her to pursue her undergraduate degree in chemistry at Hastings College. She is continuing to follow that dream by completing a dental residency in Portland, Oregon.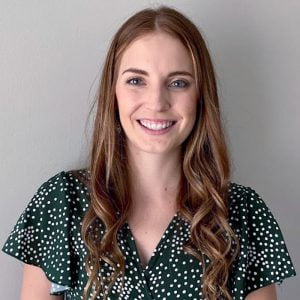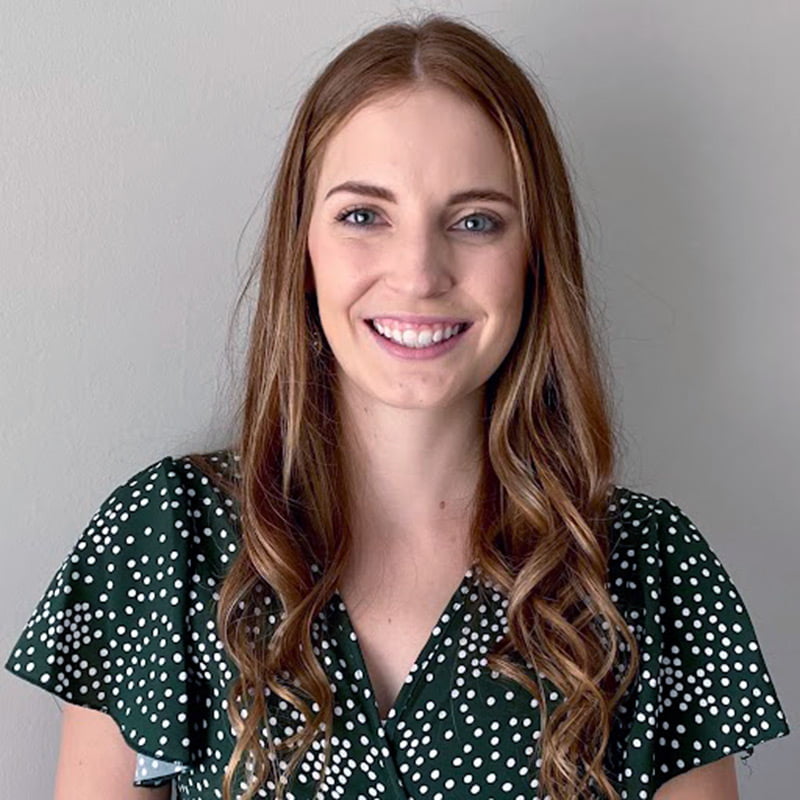 Appelhans said she originally planned to attend a college that had an adjoined dental school, but after seeing Hastings College at a college fair and visiting on a whim, she decided it was the right place for her.
"I went to a college fair at my high school and Hastings College was there. They explained that I could do these pre-med and pre-dental things, and encouraged me to apply because of their free application. Then I got a pretty good scholarship, and when I visited I really loved the campus and the small school atmosphere," Appelhans said.
Now, as a University of Nebraska Medical Center graduate and a practicing dentist, Appelhans is able to look back and see how choosing Hastings College for her education ultimately benefited her, both while furthering her education and also working in her desired career field.
"There are a ton of difficult science classes your first year of dental school and if I didn't have my chemistry background, I think getting through those would have been 100 times more difficult. Now even in my career, I'm using my biochemistry background knowledge a lot to understand how the body works and all the medicines that we prescribe to people," Appelhans said.
Appelhans also said she believes that the liberal arts aspect of her degree benefits her as a dentist, mostly by being able to better connect with the variety of the people she works with on a daily basis. During her time at Hastings College, Appelhans worked at Pediatric Dental Specialists of Greater Nebraska, at both the Grand Island and Hastings locations. Through this and her work with various special needs children, Appelhans developed a passion for working with people with special needs.
Though the typical career path for those that want to work with special needs is education, Appelhans found that experience working with this demographic was relevant to dentistry as well. Currently there is a need for dentists who have a good understanding of treating special needs patients, and Appelhans is particularly passionate about special needs adults who have aged out of pediatric dental offices, and are trying to transition into being treated at a general practice.
"I realized that there isn't a big way for adults with special needs to be treated after they age out of a pediatric dental office. At dental school, we aren't really taught in depth about how to treat people with special needs, so a lot of practitioners will refer them to somewhere else because they don't know how to treat them," Appelhans said.
Appelhans is still pursuing general dentistry, but will add treating special needs adults as part of her practice in the future. Right now Appelhans is enjoying exploring her curiosity of the Pacific Northwest through her residency, and plans to stay in Portland until her two year license expires. After growing up and attending college in small towns, Appelhans said she's enjoying the adventure of working at a large hospital in a big city.
"I went from Sterling, a small town in Colorado, to college at Hastings, which is a small town and a small school, to another small dental school. It was like perfect little building blocks up to where I'm at now, in this huge hospital in a huge city. I really think all of this prepared me to be successful where I am now," Appelhans said.
Appelhans said she encourages students to take advantage of the connections and networking opportunities that are available through Hastings College. In her experience, professors and alumni are more than willing to help students out, but it's up to the students to start asking questions first.
"The biggest thing is, ask a lot of questions. Ask your advisor questions, tell them what you're thinking career wise, and they'll help you find your way, or they'll help you pick classes that are going to help you find your way. If you're not sure what you want to do, find alumni like me and ask questions if they are in a career field that you are potentially interested in. People are so willing to help at Hastings, both professors and alumni," Appelhans said.
By Landry Hinkson, a sophomore majoring in Communication Studies from Bazaar, Kansas.